The raider has a very important role in the game of Kabaddi. It has been seen many times when a raider has changed the outcome of the entire match. There have been many such matches in Pro Kabaddi history, where raiders have won the team on their own.
It is not only this season but there have been many such matches in the history of Pro Kabaddi, where a raider has made a huge difference in the match. Pawan Sehrawat of Bengaluru Bulls is the highest scorer in a PKL match. He had broken the record of dipping king Pardeep Narwal. Apart from this, he is also the third player to take more than 30 points in a match of PKL.
Pardeep Narwal also came very close to breaking Pawan's record, but he definitely did his best.
Let's take a look at 5 players who have scored the most points in a Pro Kabaddi League, PKL match:
-5) Pawan Kumar Sehrawat (29)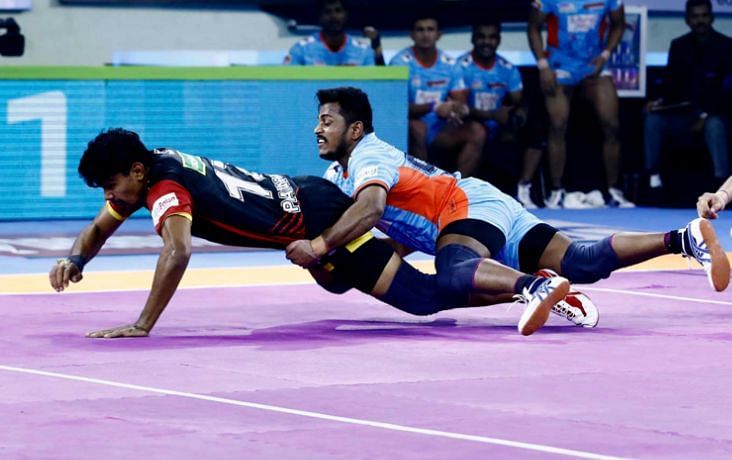 In the 24th match of Pro Kabaddi 2019, the match between Bangalore Bulls and Bengal Warriors took place in Patna. In this match, Bengal Warriors performed brilliantly, putting pressure on the Bulls. However, Pawan Sehrawat, performing well from the difficult situation, got the team back and on his own gave the team a spectacular victory 43-42.
Pawan scored 29 raid points in 30 raids in that match. This included 26 touches, and 3 bonus points. This is Pawan Sehrawat's second best performance.
-4) Rohit Kumar (32)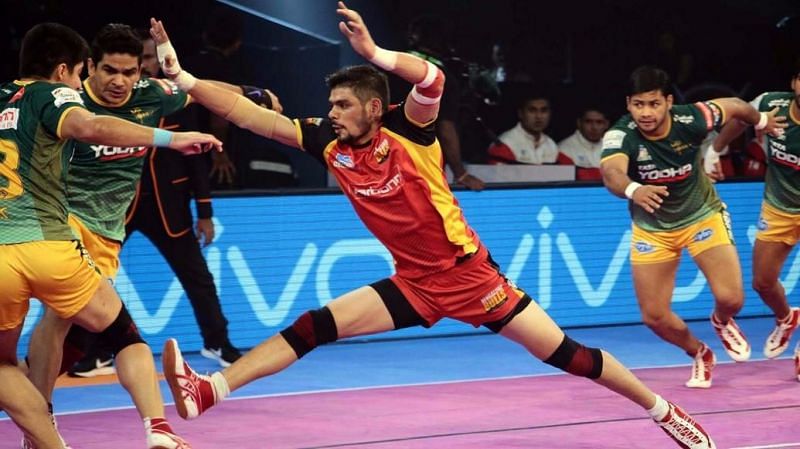 Bengaluru Bulls captain Rohit Kumar had scored 32 points in the match against UP Yoddha in Season 5. Rohit Kumar scored 30 raid points in 31 raids in that match, with 25 touch points and 5 bonuses. Apart from this, Rohit also took 2 points in the tackle thanks to the super tackle. Rohit Kumar was the first player to score 30 points in Pro Kabaddi.