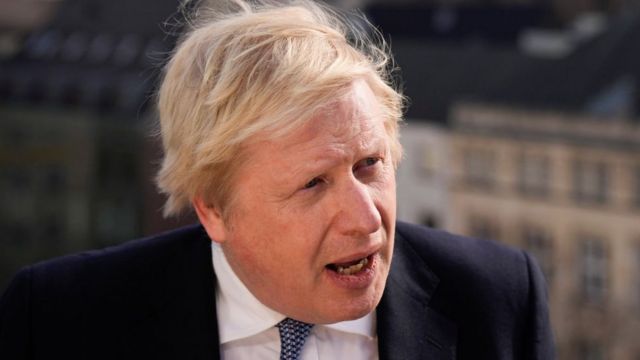 British Prime Minister Boris Johnson has told the BBC that evidence indicates Russia is preparing for "the biggest war since 1945" in Europe.
In an interview with BBC correspondent Sophie Raworth, the British prime minister said, "All indications are that in some way Russia has begun to carry out this preparation."
PM Johnson said that according to intelligence, Russia's aim is to attack Ukraine in such a way that the capital Kiev is laid siege.
"People have to understand that this can cause great harm to human life," Prime Minister Johnson said at the annual security conference of the world's top leaders in Munich.
According to the latest estimates released by the US government, about 1 lakh 69 thousand to 1 lakh 90 Russian soldiers are now stationed on the border of Ukraine. These soldiers are present in Russia and neighboring Belarus. But they also include people from the rebel group of eastern Ukraine.
He said, "The preparations we are seeing are something that could be the biggest war in Europe since 1945. Only the way to the east, the possibility of an attack from the Donbass area is being looked at, based on the intelligence we got. According to it, the attack can also happen via Belarus, so that the capital Kyiv can be surrounded. I think people need to understand that this can cost a lot of lives not only to Ukraine but also to Russia "
Western officials have warned in recent days that Russia could attack Ukraine at any time, but Russia has denied claims that its troops are conducting military exercises in the region.
On whether the threat of Russia's attack on Ukraine is still looming, Johnson said that I am afraid that these are the signs. "The truth is, all indications are that Russia has begun to carry out war preparations in some way," he said.
He said, "I am afraid that the plan we see is something that could be the biggest war in Europe since 1945. People are not only worried about the possible deaths in Ukraine but about the lives of young Russian people." You also need to think about it."
Boris Johnson told world leaders that if Russia invades Ukraine it "could have repercussions for the whole world".