New Delhi.
Cheap And Best Top Five 7 Seater Family Cars:
There are a lot of 7 seater cars with good features at low prices in India and two cars like Maruti Suzuki's Eeco and Ertiga are the best options. If you are also thinking of buying a 7 seater car for your big family this Diwali in the price range of up to Rs 10 lakh, then today we are going to tell you about the price and features of top 5 affordable 7 seater vehicles. There are tremendous options for you like Maruti Suzuki Eeco, Maruti Suzuki Ertiga, Renault Triber, Mahindra Bolero and Mahindra Bolero Neo.
read this also- Industry veterans expressed their gratitude for the new EV Policy 2022 of Uttar Pradesh, see who said what?
Maruti Suzuki Eeco at lowest price
Maruti Eeco 7 Seater STD is the best option in this low cost 7 seater car for you this Diwali, whose ex-showroom price is Rs 4.92 lakh (ex-showroom). This 1196 cc car is available with petrol engine and manual transmission option. Its mileage is 16.11 kmpl. After this, the best selling 7 seater car Maruti Suzuki Ertiga is also a great option for you, which costs between Rs 8.41 lakh to Rs 12.79 lakh (ex-showroom). The mileage of this MPV with 1462 cc engine ranges from 20.51 kmpl to 26.11 km/kg.
read this also-This Diwali, thousands of rupees discount on these vehicles including Mahindra Scorpio and Bolero, take advantage soon, see offers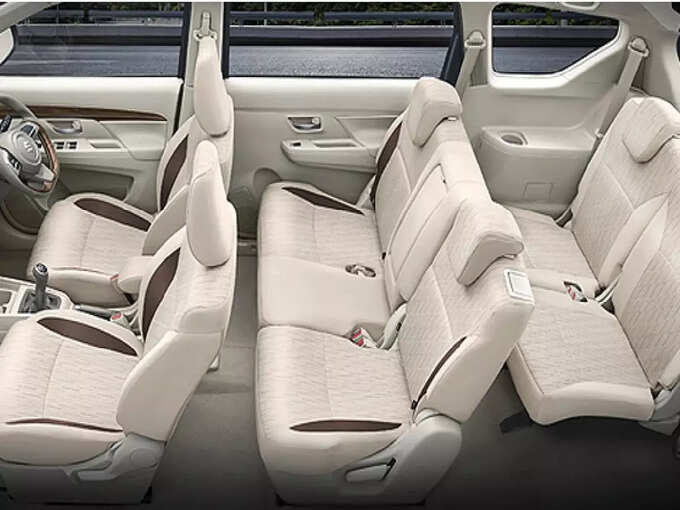 Renault Triber and Mahindra Bolero
Renault Triber is also the best option for you in cheap 7 seater cars with good features at a low price, whose price ranges from Rs 5.92 lakh to Rs 8.51 lakh (ex-showroom). The mileage of this car with 999 cc engine ranges from 18.2 to 20.0 kmpl. If you want to buy an affordable 7 seater car in the SUV segment, then you have Mahindra Bolero also a good option, whose price starts from Rs 9.53 lakhs. The mileage of this SUV with 1498 cc engine is 16 kmpl. After this you also have Mahindra Bolero Neo, whose price ranges from Rs 9.48 lakh to Rs 11.99 lakh. The mileage of this 7 seater car is up to 17.29 kmpl.
read this also-These two SUVs of Maruti wreak havoc in the market, more than 20 thousand people bought in a month, the price starts from 8 lakhs