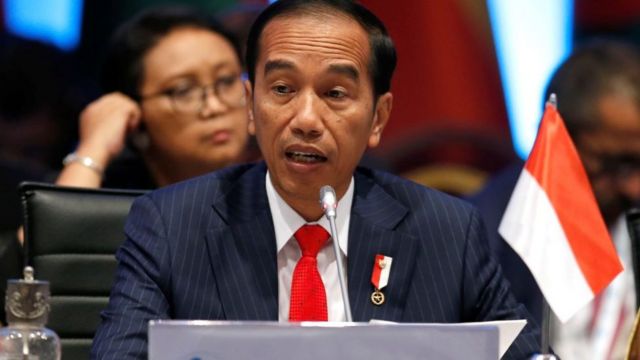 The resolution brought against China in the United Nations Human Rights Council (UNHRC) has finally fallen, but a big question has definitely arisen on many Muslim countries regarding this.
In fact, a resolution to debate the human rights violations of Vigor Muslims in China's Xinjiang province was tabled at the UNHRC on Thursday, which fell.
If this resolution was passed, the next session in March would have debated the human rights violations of Vigar Muslims, but in the 47-member council, 17 countries voted in support of this resolution while 19 voted against it.
The 19 countries that voted in favor of China in opposition to this proposal include most of the Muslim majority and all African countries except Somalia. In support of this proposal, there were countries like Japan and South Korea who wanted a debate on this proposal in the UNHRC.
At the same time, countries like India, Malaysia, Mexico and Ukraine were absent from the house during the voting on this resolution.
China has issued a statement after the fall of this proposal. China has said that the international community is "clearly aware" that the US and some Western countries are trying to make allegations of human rights violations in Xinjiang a "weapon" and use them to interfere in China's internal affairs.
China's Foreign Ministry has said in its statement that 'for the time being, America and some other Western countries can definitely spread false information about Xinjiang in the public so that in the name of human rights, China's image can be tarnished and its development can be limited. To be. But the international community will not be easily misled.
Indonesia clarified
The 19 countries that are opposed to this resolution against China include mostly Muslim and African countries.
These countries include Indonesia, the country with the largest Muslim population in the world, while Muslim countries like Qatar, UAE are included in it. At the same time, Muslim-majority countries like Pakistan, Kazakhstan, Uzbekistan have also supported China.
Indonesia has issued a clarification regarding voting in opposition to this proposal. In a statement issued on Friday, Indonesia said the UN human rights body "should not be used for political rivalry".
Indonesia's foreign ministry's director of human rights and humanitarian affairs, Achsanul Habib, told a press conference that the council should be "a forum where all countries can have a fair dialogue", not just a chosen view on human rights matters. .
"We voted against the resolution because we do not want the Human Rights Council to be politicized and used for the purpose of political rivalry," he said.
At the same time, Indonesia's Permanent Representative to the United Nations Human Rights Council has also clarified on voting against his country.
Fabrian Rudyard said that the Human Rights Council should focus on creating an environment that inspires all countries to fulfill their human rights responsibilities.
He said that 'being the world's largest Muslim country and a vibrant democracy, we cannot turn a blind eye to the plight of our Muslim brothers and sisters.'
"We believe that the approach adopted by the Council today will not show any meaningful progress because it does not have the consent and support of that country," he told council members.
Despite being the country with the largest Muslim population in the world, many people are expressing great surprise about Indonesia's support of China.
Derrick J., an analyst for national security and the Indo-Pacific region at American think-tank R&D Corporation. Grossman has expressed surprise at this decision of Indonesia by tweeting.
Salih Hudayar, founder of the US-based human rights group East Turkistan National Awakening Movement, has called voting against the proposal by Muslim-majority countries a "shameless hoax".
Dolcan Isa, president of the World Weigher Congress, has said that 'an opportunity to put China on the same standard as other countries has been missed by the council members.'
The Viger Human Rights Project, on the other hand, said that member states' failure to support the resolution was a "gross disregard for the fairness, dialogue, non-equality principles that had previously been accepted".
Kenneth Roth, former executive director of the human rights organization Human Rights Watch, tweeted that it was a "shameful moment" for members of the UN Human Rights Council, dismissing the issue of a debate that was going on in Xinjiang against Vigor/Turkish Muslims. The deadly UN report on government oppression was based.
In the next tweet, he wrote that 'It is difficult to find out where to start blaming. The Latin American democracy, bowing to China's blackmail, stayed away from voting. Indonesia turned its back on the Muslims of Xinjiang. India refused to support the debate. Ukraine abstained from voting while it sought help on Russia's war crimes.
A resolution was introduced in the United Nations Human Rights Council on Thursday to discuss the issue of human rights violations in China's Xinjiang province.
In the 47-member council, 17 countries voted in support of the resolution while 19 voted against it, with 11 countries including India abstaining from voting.
Among those who voted against the vote were Muslim-majority countries like Indonesia, Pakistan, Qatar, UAE.
Indonesia has issued a clarification regarding voting in opposition to this proposal. At the same time, India has already told why it stayed away from this vote.
Why India was absent
A total of 11 countries were absent during the voting on this resolution against China. These include countries like Libya, Gambia, Malaysia and Mexico including India.
Why did India remain absent during the voting? He has answered this question as well. On Friday, Foreign Ministry spokesman Arindam Bagchi said that the rights of the people of this autonomous (Xinjiang) region "should be respected" and they should get them.
When asked why India decided not to vote on the resolution on the issue of human rights violations in Xinjiang, he said that this is in accordance with India's policy adopted for a long time.
He said, "India respects human rights. The decision taken by India regarding the vote in this matter is in accordance with a long-standing policy under which we believe that no country proposals are more effective. India is supportive of dialogue on both sides to resolve the issues.
This is the first time that the Indian government has spoken openly on the issue related to the Vigar Muslims of Xinjiang.
What experts said on India's decision
Earlier last year, Indian External Affairs Minister S. Jaishankar had refused to say anything on this issue. Referring to that incident, Ananth Krishnan, correspondent of 'The Hindu' newspaper, has made a tweet.
He has written that 'India's absence from voting on Xinjiang in UNHRC is not surprising. Last year, External Affairs Minister Jaishankar had openly told India's point of view that he had many other issues regarding China, he would like to pay attention to them.
Former Foreign Secretary of India Kanwal Sibal has tweeted that 'India's position on human rights issues should not be politicised. In the case of proposals brought about a country, India has a policy of staying away from it. The same was done in the case of Sri Lanka in 2021. It is worth noting that Islamic countries like Qatar, UAE, Indonesia voted against the Viger proposal while some stayed away from it.
Kanwal Sibal wrote in his next tweet, "Indonesia, Uzbekistan, Kazakhstan, Mauritania voted in favor of China. They and countries like Qatar, Pakistan have also lost their credibility by showing such double diplomacy which will serve the national interest when needed. Holds above religion. UNHRC targets India. Corrected those who abstain from voting."
Politicians condemn India
AIMIM MP Asaduddin Owaisi has condemned India's abstention from voting on this resolution by tweeting.
He wrote, "Will PM Modi tell that India is helping China by choosing to abstain from a special vote on the Vegar issue at the UNHRC? Is he afraid of offending Xi Jinping, whom he has asked for 18 times? We have met, can't India speak up for what is right now?"
Congress spokesperson Shama Mohammad has tweeted that instead of holding China accountable for snatching our land, PM Modi cannot condemn China for human rights violations. Why is Narendra Modi so afraid of China?
What are the allegations against China?
A UN report accused China of "serious human rights violations" in its north-eastern Xinjiang province. However, China had appealed not to release this much-awaited report. China said that this is a 'forgery' of western powers.
This report refers to the investigation conducted into allegations of repression of minority Muslims and other communities in China's Xinjiang province.
China has been denying these actions of repression. But those investigating these allegations say that they have found strong evidence of harassment of people of these communities.
Human rights groups have for some time been raising concerns about incidents of human rights violations in Xinjiang.
He says that one million people of the Vigar community have been kept in custody here in the name of training in re-education camps.