New Delhi, Pretr. The Indian ODI team has suffered a setback as senior pacer Deepak Chahar is unlikely to play in the remaining two matches due to a sprained ankle during the training session ahead of the first match against South Africa in Lucknow. Deepak Chahar was not part of the playing XI of the Indian team which suffered a nine-run defeat against South Africa in the opening match.
A source with knowledge of selection matters said that Deepak's ankle was twisted, but it is not that serious. However, rest for a few days may be advised. So it will be the decision of the team management whether they want to take the risk of playing Deepak as he is on the standby list for the T20 World Cup. But if there is a need it will be a priority.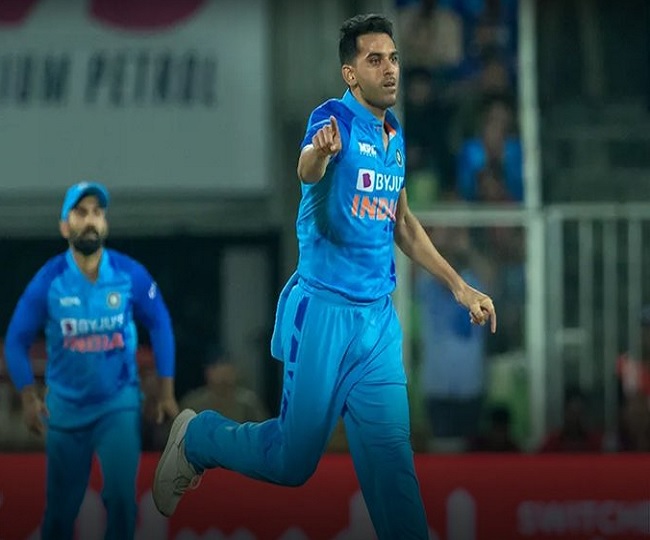 For now, Mohammed Shami will replace Jasprit Bumrah in the T20 World Cup squad, who is slowly getting match fit and is expected to leave for Australia in the next three to four days. The source said that if Mohammed Shami is fit, he will be the first priority. He will join the team next week. Mukesh Chaudhary and Chetan Sakaria have joined the T20 team as net bowlers.
Last year, fast bowler Mukesh Chaudhary, who was searching for Chennai Super Kings, and Chetan Sakariya of Saurashtra have joined the T20 World Cup team as net bowlers. The source said that Mukesh and Chetan will be with the team in the Perth stage where India have two warm-up matches to play. According to India's training schedule in Perth, they will have to train hard for five hours over three days (on October 8, 9 and 12) while two T20 warm-up matches will be played on October 10 and 13.
Read- Irfan Pathan Interview: 80 percent players in Indian team are capable of handling pressure: Irfan Pathan
Edited By: Sanjay Savern