New Delhi, Online Desk. Indian cricket team captain Rohit Sharma said last week that his playing XI for the T20 World Cup 2022 is set and he does not believe in last-minute preparations. Even after this statement of Rohit, a lot of talk is being done about how India's playing XI will be against Pakistan. The most debate is happening on two matters in which one is who will be the wicketkeeper of the team as well as who will be the third fast bowler of India. Now former India cricketer Gautam Gambhir put forth his opinion on both these matters and also gave a big warning to captain Rohit Sharma.
Rishabh Pant is a better option than Dinesh Karthik
Talking on a TV channel before the match against Pakistan, Gautam Gambhir said that Rishabh Pant would be a better option than Dinesh Karthik for the team in terms of batting. Gambhir said that Karthik has shown intention to play only as a finisher while Rishabh Pant is more talented as a batsman. He also said that if India selects Karthik in the playing XI, then the team will be short of options if the team loses the opening wicket as the right-handed batsman can only play in the slag overs.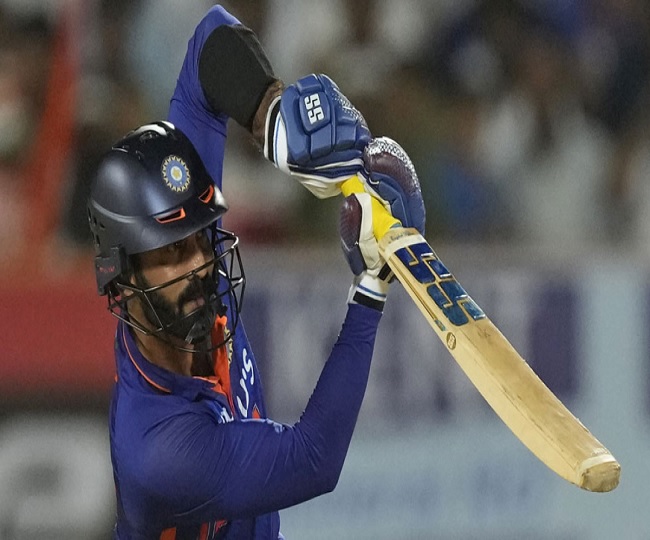 Gambhir said that in my playing XI, Rishabh Pant should play at number 5, Hardik Pandya at number 6 and Axar Patel at number 7, but according to what we have seen in the practice matches, Dinesh Karthik will play. A player should not be selected to play only 10 balls. You should pick a player who can play at number 5 or 6, but Dinesh Karthik has not shown such intention. He and the team management have shown the intention that he will bat only in the last 2-3 overs. If the team's wickets fall early in Australia, you have to send Axar Patel early and you will do the same. It is because of this reason that I would like to keep Rishabh Pant in my playing XI, although it is not going to happen.
Mo. Shami should get a chance
Gautam Gambhir said that you should go on the field with three pacers. Mo. Shami should be given priority over Harshal Patel, Bhuvneshwar Kumar and Arshdeep Singh. Hardik Pandya will be the fourth fast bowler and the sixth bowling option. Shami will be impressive in Australia with both the new and the old ball and we have seen that in Australia. So first Shami in the team and then one of Bhuvi and Arshdeep while Harshal Patel should be kept as the third fast bowler in the team as he has good experience of bowling in the death overs.
Edited By: Sanjay Savern