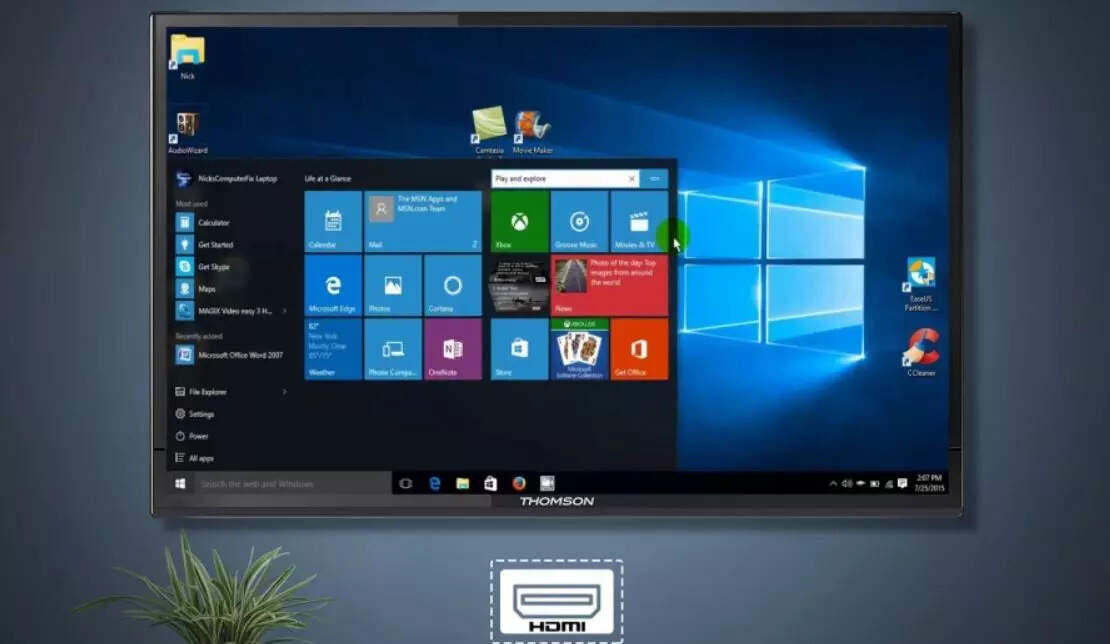 Big Diwali Sale on Flipkart
Flipkart But the Big Diwali Sale is on. During this time, deals and discounts are being given on many products. In this sale, huge discounts are being given on many products of Thomson. This Flipkart sale will end on October 23. In the sale, customers can avail huge discounts on Thomson's Smart TV, Washing Machine and AC models.
Let us tell you that recently Thomson launched new QLED TV models of Made in India range. They have been launched in 50-inch, 55-inch and 65-inch sizes. The price of these models has been kept at Rs 33,999, Rs 40,999 and Rs 59,999 respectively. Let us tell you that during the sale, all Kotak Mahindra and SBI card holders will also get 10 percent discount.
Know Deals on TV Models:
Customers can get 24TM2490 at Rs 5,999, 32Aplpha007BL at Rs 8,499, 32PATH0011 at Rs 9,499, 40PATH7777 at Rs 14,499, 43OPMAX9099 at Rs 23,999, 50OATHPRO1212 at Rs 26,999, 55 OATHPRO 0101 at Rs 29,999 in Flipkart Big Diwali Sale. You can buy 65 OATHPRO 2020 for Rs 48,999 and 75 OATHPRO2121 for Rs 84,999.
Here are the deals on washing machines:
Customers can buy SA96500N for Rs 6,490, SA97000N for Rs 6,999, SA98000G for Rs 8,490, SA91000G for Rs 10,490, TFA8000H for Rs 14,490, TFL8500 for Rs 20,999 and TWD1080 for Rs 34,990 in the sale.
Know Deals on AC Models:
Thomson 1 Ton 3 Star Split Air Conditioner
Rs 23,999
Thomson 1 Ton 3 Star Split Inverter Air Conditioner
Rs 24,999
Thomson 1.5 Ton 3 Star Split Inverter Air Conditioner
Rs 27,999
Thomson 1.5 Ton 5 Star Split Inverter Air Conditioner
Rs 29,999