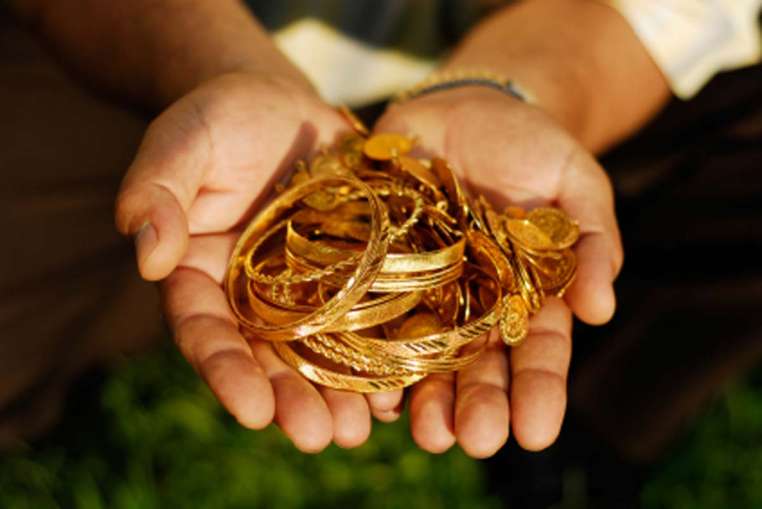 Gold rate today: Ahead of Dhanteras, the price of gold and silver has seen a decline again today. The price of 22 carat 10 grams of gold in India has gone up to Rs 46,570 per 10 grams today as against Rs 46,610 on the previous day. In this way the price of gold has come down by Rs 40. Silver has also declined by Rs 500 to Rs 55,300 per kg. Significantly, today gold prices in India have reached the lowest level of this month. Gold futures on MCX were flat on Tuesday. On MCX, the price of gold was Rs 50,320 per 10 grams, the futures price of silver was Rs 56,542 per kg. Dhanteras will be celebrated on 23 October. Analysts say the fall in prices ahead of Dhanteras could boost retail demand in India.
Big jump in demand possible due to festivals
The demand for gold jewellery, coins and bars peaks in India during October to December due to festivals including Dhanteras and Diwali starting next week. According to the World Gold Council, jewelery sales in India nearly doubled in the last quarter of last year, as the impact of the pandemic is over. Gold rose 0.1% to $1,652.23 an ounce in global markets. Spot silver rose 0.2% to $18.7181 an ounce.
Check Before Purchasing
With the rise in the price of gold, nowadays fake jewelery is being sold indiscriminately in the market. Regarding this, ISO is advising people to check the hallmark before buying gold. However, many smaller venues still sell jewelers without hallmarks. Through hallmark, you are able to differentiate between real and fake gold. Therefore, our advice is to buy only hallmarked jewelry. If the hallmarked jewel is made of 18 carat, then 750 will be written on it, 21 carat 875, 23 carat 958 and 24 carat gold will have 999 written on it.
Latest Business News