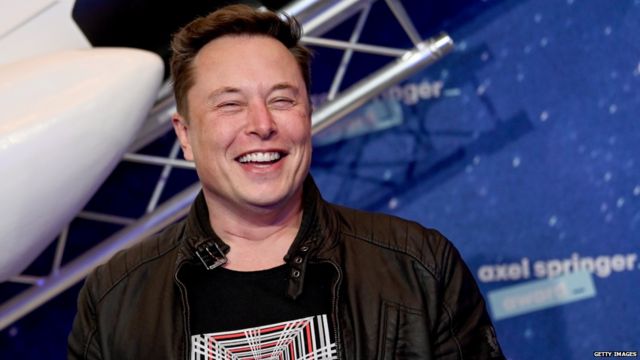 Elon Musk has said that he will ensure that the people of Ukraine continue to use Starlink internet service. Although earlier he had talked about withdrawing the funding.
This satellite-based Internet system has become an important tool for the Ukrainian military and government.
What is Starlink and how does it work?
Starlink provides Internet service with the help of a large network of satellites. It is designed keeping in mind the people who live in remote areas and need fast internet.
These satellites are placed in a lower orbit so that a faster connection to the earth can be established and better speed is available.
It is believed that Starlink has sent 3000 satellites into space since 2018. Chris Hall, editorial director of technology website Pocketlint, explains, "The use of satellites in remote areas such as mountains and deserts removes the problems associated with delivering the Internet."
"Using this eliminates the need for large levels of infrastructure, such as cables and masts."
How Starlink is helping Ukraine,
Elon Musk started Starlink's service in Ukraine a few days after Russia's invasion, when Russia shut down internet and mobile service there. Musk says that 20,000 sets of dish receivers and routers have been sent to Ukraine.
Ukraine's Deputy Prime Minister Mikhailo Feodorov says that Starlink helped a lot in restarting many important services.
He wrote in a tweet, "More than 100 cruise missiles destroyed communications and energy infrastructure. But Starlink helped to get all facilities back soon."
Ukraine is also using Starlink on the battlefield.
According to researcher Dr Marina Miron from Defense Studies at King's College London, "The Ukrainian military is using them for communication, such as for liaison between headquarters and soldiers."
"Like other radio signals, these signals can't be jammed and it only takes 15 minutes to set up the kit."
Why did Musk threaten to stop Starlink's service?
In early October, Elon Musk indicated that Ukraine had given Crimea to Russia and allowed the Russian military to hold a plebiscite in the territories they occupied. Then a Ukrainian ambassador abusing him and asked him to be buried.
In response, Musk said that he spent $80 million on Starlink so that Russia could not jam it. He said that he will not spend money for this and the US government should bear its expenses.
However, he tweeted after that, "Starlink is losing money and other companies are getting millions of taxpayer dollars, but we will continue to fund the Ukrainian government."
starLink Where else in the world can it be used?
Starlink is currently serving homes and companies in 40 countries of the world. These include the countries of America, Europe and Australia. But it is not very cheap compared to the common internet.
A dish and router costs $599 and a month's charge is about $110.
Starlink says that till now they have 7 lakh subscribers. "Most developed countries already have high-speed internet. Starlink relies on a very small market share," says Professor Saeed Moteshhar from the London Institute of Space Policy and Law.
Next year, Starlink plans to expand coverage to Africa and South America, as well as to hard-to-reach areas of Asia.
But Chris says, "Starlinks are too expensive for Africa. But they will be of great help to rural schools and hospitals."
what starlink K Satellites Will the space be filled?
Starlink is not the only service provider to provide internet from low orbit satellite. Amazon is also launching thousands of its Kuiper satellites, OneWeb is also sending its satellites. Moteshhar says that there can be problems with satellite in low orbit.
"High-speed satellites can collide with other objects and their debris can be scattered."
In recent days, the Starlink satellite has avoided colliding with other things, this includes China's space station. Dr Lucinda King of the University of Portsmuth says, "If the debris spreads out in large quantities, then the low orbit will be no longer usable in the future."
Starlink satellites have also become a problem for astronauts. They are visible to the naked eye at sunrise and sunset because the sun shines on them. Due to this, the pictures taken with the telescope look different. Starlink says that they are trying to reduce the brightness of the satellite.