Islamabad, Agency. In the past, there was a ruckus in Pakistan after hundreds of bodies were found on the roof of a government hospital. More than 500 bodies were found on the roof of the hospital, which had decomposed. Now Nishtar Medical University has blamed the police and rescue officials for the pile of unclaimed bodies on the roof of the hospital. According to the university, the police do not take back the dead bodies on time and hence the hospital is compelled to keep the decomposing bodies on the terrace. On the other hand, the Punjab government blamed the hospital workers for this.
Punjab government blamed the employees
Pakistan's Punjab government's inquiry committee on Sunday concluded its investigation on the pile of unclaimed dead bodies on the roof of the hospital and demanded action against the staff of Nishtar Hospital for misbehaving with the dead bodies. According to the report of Geo News, the decision to take action against the culprits was taken during the meeting of the inquiry committee, which has completed its report and sent it to the Additional Chief Secretary of Punjab.
Hospital administration said – we were compelled
According to a Geo TV report, Dr Maryam Ashraf, the head of NMU's anatomy department, accused the authorities of saying that the bodies received by the police from the hospital usually rot and cannot be kept in the morgue and they are placed on the roof of the hospital. is kept on. He said the number of dead bodies was huge as the hospital could not refuse to accept the dead bodies and hence it was obliged.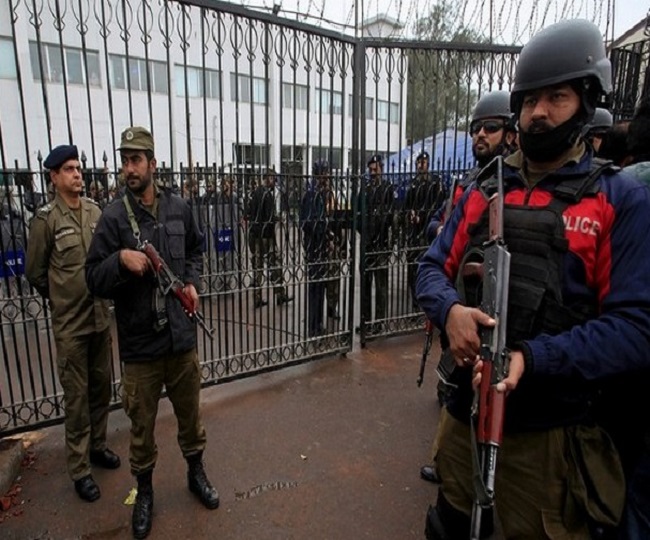 The issue of forcible disappearance of Baloch was raised.
According to several media reports the bodies were recovered under suspicious circumstances and it shows that the administration there is forcibly banishing Baloch persons. Following the incident, the Punjab government constituted a six-member committee to probe the matter, The Daily Times reported.
no burial place in the cemetery
The official said that the police and rescue officers do not take the bodies back in time. He said that we have written documents in which we have asked them to take the dead body. The official said that the Edhi Foundation is not picking up the bodies from our hospital as there is no burial place in their graveyard. He claimed that the only reason for keeping the bodies on the terrace is that their numbers are huge and they are not being returned to the police stations.
Police gave clarification
The police and the Edhi Foundation, however, dismissed the allegations. Edhi claimed that we did not convince Nishtar Hospital to bury the dead bodies, in fact, we approached them today to bury them. The province has termed the recovery of bodies from the terrace of Multan's Nishtar Hospital as "a great tragedy in human history".
Also read- Humanity in Pakistan! More than 500 dead bodies found in Multan hospital, all parts missing
Baloch groups urge UN to take cognizance of bodies found in Multan hospital
Edited By: Mahen Khanna