New Delhi, OnlineDesk. Team India has already been announced regarding the T20 World Cup to be held in Australia. But first Ravindra Jadeja and now Jasprit Bumrah's injuries have completely disturbed the balance of the team. Now the team will try to overcome the 15-year T20 World Cup trophy drought without its most experienced bowler and all-rounder. But former selector Dilip Vengsarkar believes that there are other players who should have been in Team India's T20 World Cup squad.
"There is no out-of-box thinking. I will pick Umran Malik because of his speed. He is a player who bowls at 150 km/h. He should be included in the team now and not when his speed is 130. km/h be it. Shreyas Iyer is also in good form and he hasn't got a chance. Mohammed Shami and Shubman Gill both should be in this squad too."
Let us tell you that Shreyas Iyer is currently involved in the 3-match T20 series against South Africa. He has been included as a replacement for Deepak Hooda while Mohammed Shami's report has come Kovid negative after which he is expected to return to the team.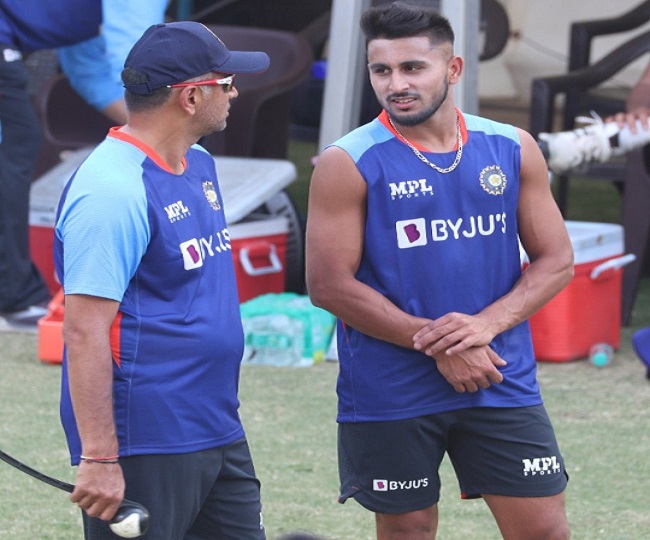 Talking about Shubman Gill, he is currently impressing everyone with his batting in county cricket. Regarding Umran Malik, Vengsarkar said that he should also get a chance in the Asia Cup. He believes that "in Dubai where there is no grass in the wicket and the wicket is flat, you need a fast bowler who can deceive the batsmen."
Even before this, Vengsarkar had raised questions about the T20 World Cup squad, to which great batsman Sunil Gavaskar gave his response and said that after the team selection is done, it should be supported instead of questioning it.
Edited By: Sameer Thakur