Yerevan: There is an old saying that the enemy of the enemy is the friend.
India's foreign policy also seems to be moving on the same path now. The Modi government has recently entered into defense agreements with many such countries, which have enmity with the enemies of India. The names of these countries are Philippines, Vietnam and Armenia. India has approved an agreement to sell missiles, rockets and many other types of ammunition to Armenia today for two thousand crore rupees. Apart from this, India had made a deal for BrahMos missile with Philippines for $ 374 million. Another country Vietnam is also in talks with India for the purchase of BrahMos missile. All these countries have old enmity with the enemy countries of India. In such a situation, India is also trying to hit two targets with one arrow.
Modi government's emphasis on increasing defense exports
Prime Minister Narendra Modi has laid great emphasis on Make in India since his swearing-in in 2014. This is the reason that many types of import bans have also been imposed to make the three armies self-reliant. Not only this, a lot of emphasis is also being laid on the Dedicated Defense Corridor to develop the indigenous defense industry. Brahmos with the Philippines and Pinaka's deal with Armenia are examples of this. Apart from this, talks are also going on with Argentina regarding the sale of Tejas fighter aircraft. Indonesia and Thailand are also in talks with India regarding the purchase of arms. Apart from these, the strategy of capturing a big market by giving weapons to small countries is also being worked on.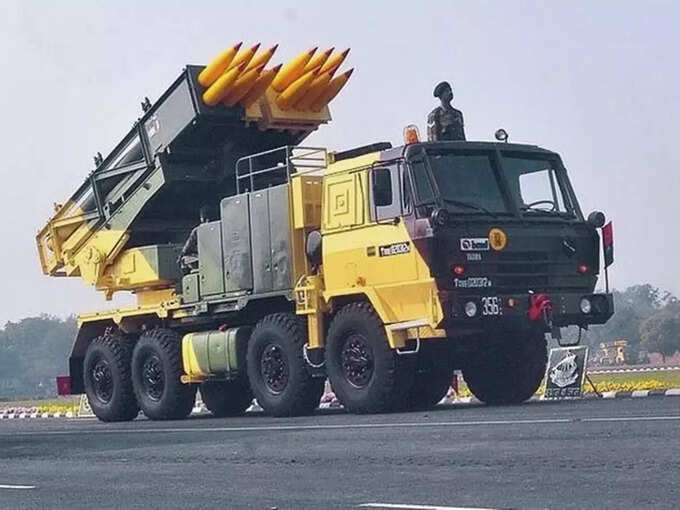 India giving weapons to the enemy of enemies
India has approved arms deals with Armenia and the Philippines. Both these countries have an old enmity with the enemies of India. For example, Armenia has had several wars with Azerbaijan over Nagorno Karabakh. Azerbaijan is a friend of India's enemy Pakistan and Turkey. On the basis of weapons received from these two friends, Azerbaijan repeatedly inflicts deep wounds on Armenia. The second buyer of Indian arms is the Philippines. The Philippines has a longstanding rivalry with China over islands in the South China Sea. China considers the Whitson Reef of the Spratly Islands as part of its country. There have also been military skirmishes between China and the Philippines over an attempt to capture this reef.
India is helping the world with Weapon Diplomacy
India has started Weapon Diplomacy these days. Under this, indigenous weapons will be exported to friendly countries. This is expected to have two-sided benefits. First- India's defense industry will be strong and second- India's credibility in the country concerned will increase a lot. Globally, it has been observed that there is a very good relationship between the countries that buy and sell arms. Sometimes the countries that buy weapons have to bow down to the pressure of the countries that sell them. At present, the US dominates the arms market. Russia is in second place in this list, while the rest of the countries are far behind.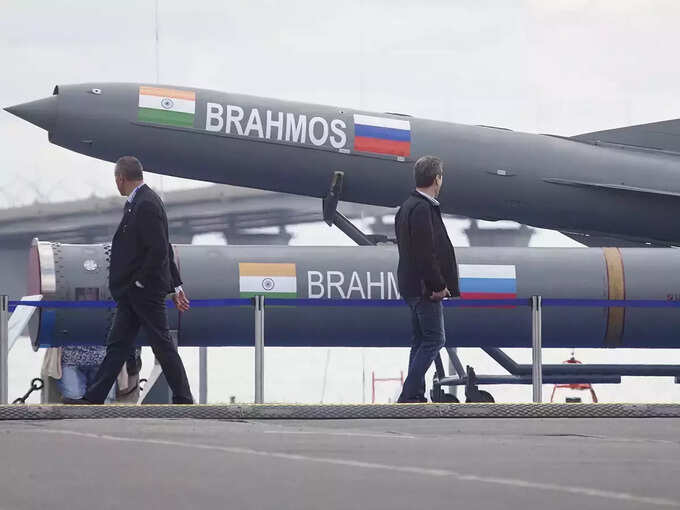 India is rapidly developing arms industry
In view of the challenge from China and Pakistan, India is rapidly developing its arms industry. Two dedicated defense corridors have also been made for this. Of these, the first has been set up in Uttar Pradesh and the second in Tamil Nadu. Defense corridors are areas where manufacturing plants of companies working in the defense sector are established. These include public sector, private sector and MSAE companies. There are plans to manufacture large-scale military equipment such as missiles, rockets, fighter aircraft parts, bullet proof jackets, drones, helicopters, cannons and their shells, rifles in the Defense Corridor.