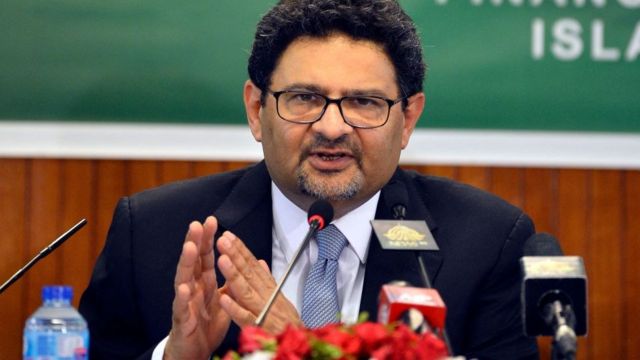 Former Pakistan Finance Minister Miftah Ismail told on Friday why his country has lagged behind India and Bangladesh.
Ismail said, "The average age of a Bangladeshi is five years more than that of Pakistanis. Every Bangladeshi has studied three years more than Pakistanis. Somewhere or the other the government of Pakistan has made a long mistake. India has foreign exchange reserves of more than 600 billion dollars and Pakistan does not even have 10 billion dollars.
When Shahbaz Sharif became the Prime Minister after Imran Khan this year, he made Miftah Ismail the Finance Minister. Miftah Ismail was the Finance Minister for only a few months but during this time he took many tough decisions. Along with this, Ismail also resumed talks with the International Monetary Fund.
Miftah Ismail said, "India has been respected all over the world. India exports 150 billion dollars. It exports only IT worth $ 150 billion. We started together. Even till 90 we used to be ahead of them. What have we given to our people? 50% of Pakistan's children who are able to go to school are not able to go to school. We should ask ourselves what are you doing to the country?
Miftah Ismail said, "When East Pakistan did not become Bangladesh, the population there was more than West Pakistan. 361 seats were in East Pakistan and 138 in West Pakistan. Mujib-ur Rehman Sahab won from East Pakistan and Zulfikar Ali Bhutto Sahab from West Pakistan."
"Awami League had won 160 seats and Bhutto sahib had won 80 seats out of 138. As of today the population of Bangladesh is 150 million and the population of we i.e. West Pakistan has reached 230 million. No one dares that Pakistan Let me talk about population control. If you talk a little, then Islam is in danger.
'Afraid of every cleric'
The former finance minister of Pakistan said, "You are afraid of every cleric. They also use them to take votes. Whether there is military rule or political rule in Pakistan, but no one tried to solve it. Who will solve the population explosion? Who will send the children to school? Not doing anything has become a culture in Pakistan. We have to reduce the role of the army in Pakistan's politics.
Miftah Ismail said, "Pakistan is just one percent republic. In Pakistan, the son of a bus driver becomes a bus driver. Only one percent of the people get the training. Matric pass, ask the children here that how much will be 70 percent of 40, then no one will tell. The CEOs of Microsoft, Twitter and Google have all come from India. He has come out of IIT. Governments kept changing here and Nehru was building IITs in India.
"What do our kids know about IT. I'm not a leftist at all, but I have to be left to tell the truth. But I do advocate a free market. The state should at least give education and health. Our children themselves Will do everything."
Miftah Ismail said, "One of the achievements of Imran Khan is that he gave opportunity to new people. But his party is a party of one person. I want that the government should give education and health to all, the rest should proceed on the free market.
Regarding trade with India, Miftah Ismail said, "I had said that onions and tomatoes should be taken from India. India will not give us Kashmir for not taking our tomatoes and onions. India spends eight times more on the army than us. We don't have any matches. If you compare the number of planes going to Karachi and Lahore with those that land in Mumbai and Delhi, then the reality will be known. India has a lot of respect in the world today. Regional trade is very important. As is the politics of Modi sahib, trade with India is not possible in it. His entire politics is anti-Muslim.
Pakistan's plight
According to the Bloomberg report, Pakistan's foreign exchange reserves have gone to the lowest level in the last three years. Pakistan is currently running its economy in some way with the help of different lenders. According to data from Pakistan's central bank, foreign exchange reserves have fallen by $ 303 million to $ 7.59 billion.
Pakistan's central bank has said that this decline was due to payment in foreign loans. These also include interest and business debt payments.
There was a horrific flood in Pakistan and due to its devastation, the economy has been badly affected. Foreign exchange reserves of many countries in South Asia have declined and local currencies have also historically weakened.
In late August, Pakistan had taken a loan of $ 1.1 billion from the International Monetary Fund. Apart from this, loans from World Bank and Asian Development Bank are yet to come. The government of Pakistan has also imposed many restrictions on imports to save foreign exchange reserves.
Miftah Ismail has said that due to the efforts of Pakistan Army Chief Qamar Javed Bajwa, the deal with the IMF was on track. He also said that the army also played an important role in arranging loans from Saudi Arabia, UAE and Qatar.