Author: Amrendra TiwariPublish Date: Thu, 29 Sep 2022 08:38 AM (IST)Updated Date: Thu, 29 Sep 2022 08:38 AM (IST)
Muzaffarpur, Jan. Popular Front of India and its eight affiliates have been banned by the Union Home Ministry for five years for their involvement in terrorist activities. There was relatively little discussion on the day it was announced. Due to the Rajasthan crisis of the Congress party, there was very little discussion. RJD national president Lalu Prasad Yadav has compared PFI with RSS i.e. Rashtriya Swayamsevak Sangh. The organization which is the mother organization of the ruling BJP at the Centre. Lalu also demanded a ban on the RSS. Since then, political agitation has increased. Senior BJP leader and Rajya Sabha member Sushil Kumar Modi has openly challenged Lalu Prasad Yadav. Said, if you have courage, show it by banning RSS in Bihar. Here is his government.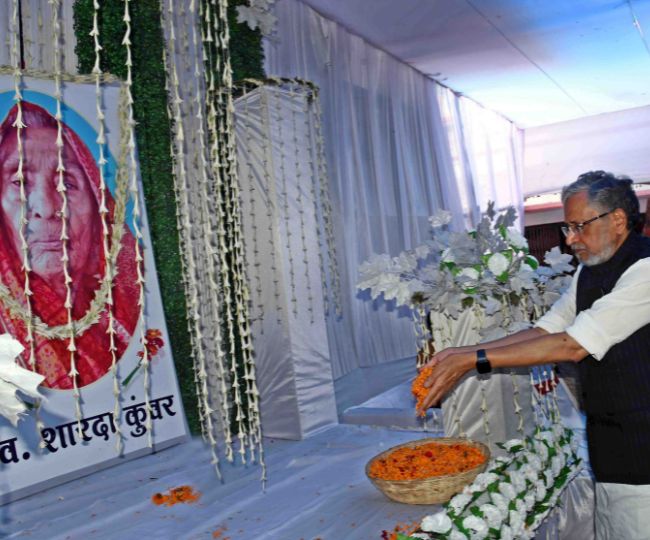 Wrong to compare with RSS
Sushil Kumar Modi, who reached Muzaffarpur to pay tribute to Sharda Kunwar, mother of former BJP MLA Kedar Gupta, explained in detail that there is no comparison between RSS and PFI. The working style of both is different. Evidence has been found against the PFI workers of being associated with terrorist organizations. He said that no one can question the patriotism and service spirit of the RSS. Whereas PFI is a terrorist organization. Its strings have been associated with terrorist organizations in Syria, Iraq, Afghanistan and Bangladesh. From there they have been getting arms and financial help. This organization is connecting a particular section of the country and training them to use weapons. Trying to create an atmosphere of terror and fear. There is complete terror in Kerala, Tamil Nadu and Karnataka. There have been many murders.
Congress accused of giving shelter
Sushil Modi expressed surprise that even after the talk of terrorism and country security came to the fore, leaders like Lalan Singh, Lalu Prasad Yadav, Shivanand Tiwari, Baliyavi, Digvijay Singh of the Mahagathbandhan were talking about the support of PFI. He condemned Shivanand Tiwari's statement related to the slogan of Pakistan Zindabad. Said, this is proof of the mentality of those leaders. Those who are doing such things to please a particular class. Accused Congress that this party promoted PFI. sheltered him. Said, the example of this is that between 2013 and 17, 160 cases were registered against PFI. Of these, 1600 people were nominated. The Congress government withdrew the cases of all. This decision was taken to satisfy a particular section and to put their vote bank in their account.
Nitish government did not want investigation
The government of Bihar did not want an investigation by the NIA in the PFI case. Following the initiative of the central government, the NIA conducted simultaneous raids in many districts of Bihar. During this a document was found in Patna. It was clear that the country would be made a Muslim nation by 2047. We want that no matter the party in the country, they should not do any politics in the fight against terrorism. They should fight against terrorism by coming on one platform in the interest of the country. In recent times, Sonia Gandhi has also started facing challenges in the Congress.
Only drama- Nautanki in RJD
Modi said that the RJD organization is pretending to have elections. Would have made a rule that Lalu Prasad would be the president till the last moment of his life. Families fool the workers by pretending to be party elections. They will never talk of national interest and public interest. Always talk about self interest and family interest.
Disclaimer: This news has been removed from the portal after the order of the Government of India. Sorry for the inconvenience caused.
Edited By: Ajit Kumar