New Delhi.
Maruti Suzuki Brezza Becomes Best Selling SUV:
Maruti Suzuki has shown its dominance in the SUV (Maruti Suzuki In SUV Segment) segment along with hatchbacks and sedans and this is due to the recently launched new Maruti Brezza. Launched at an initial price of Rs 7.99 lakh, this compact SUV has retained the title of Best Selling SUV by beating the Tata Nexon in September for the second consecutive month. In August last, there was a gap of just a few units in terms of sales between Maruti Brezza and Tata Nexon, which increased in September.
read this also-This ₹ 3.99 lakh car made a splash, bumper sales ahead of Diwali, from WagonR to Baleno
New Maruti Brezza sold 15,455 units
In the last month, i.e. September 2022, a total of 15,455 units of Maruti Suzuki Brezza were sold, which is the highest in the SUV segment. This car surpassed the Tata Nexon. At the same time, a total of 14,518 units were sold for the second-placed Tata Nexon. That is, in September last, a total of 927 units of Brezza were sold more than Nexon. Last month, a total of 15193 units of Maruti Brezza were sold and a total of 15085 units of Tata Nexon. This means that the monthly sales of Tata Nexon have decreased. At the same time, the new SUV buyers in the festival season are seeing the new Maruti Brezza as a better option than the Tata Nexon.
read this also- Check out September 2022 sales reports of these 10 car companies in India, including Maruti Suzuki and Tata-Mahindra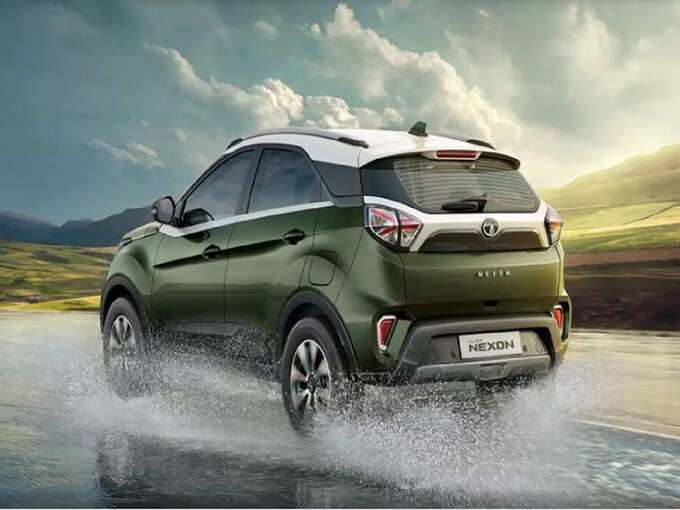 Price of new Brezza Rs 7.99 lakh
It is worth noting that while Maruti Suzuki Brezza has overtaken other popular SUVs including Tata Nexon in compact SUV segment, including Hyundai Venue, Kia Sonnet, Mahindra XUV, while other popular SUVs including Hyundai Creta, Mahindra XUV700 and Kia Carens in midsize SUV segment. Been behind too. The mini SUV Tata Punch also lags far behind the new Brezza. In the midst of all this, let us tell you that the all-new Maruti Brezza, which was launched in June with better looks and features, has been introduced in a total of 11 variants of 4 trim levels like LXi, VXi, ZXi and ZXi+, whose prices start from Rs 7.99 lakh. Up to Rs 13.96 lakh (ex-showroom). At the same time, the price of Tata Nexon ranges from Rs 7.60 lakh to Rs 14.08 lakh (ex-showroom).
read this also-Citroen C3 becomes expensive, company hikes prices, see new price list of this cool hatchback