Mika Singh Bought An Island: Bollywood singer Mika Singh is often in limelight for one reason or the other. In fact, he has achieved the position he is at today because of his songs. But he also remains in the discussion due to his outspoken statements. Now Singer is in the news for buying a private island, which he has shared with his fans by sharing a video.
It can be seen in the video that Singer Mika Singh is seen driving a boat. His bodyguards are standing on the shore. MS is written on the boat i.e. Mika Singh. Mika Singh is seen in the mood for fun on his small paradise. Mika Singh is the first Indian singer, who has bought his own private island (Mika Singh Island). Along with this, he has also bought 7 boats and 10 horses.


Netizens' reaction on Mika Singh's video
After this video of Mika Singh Video came to the fore, the reactions of many people have also started coming to the fore. Some of his fans are congratulating Mika by calling him Sing is King. At the same time, some users were also seen ridiculing him. One user said 'it looks more like a drain'. At the same time, the next user wrote 'How clean water is'. Some were seen trolling him saying that 'this is a lake in Haryana area and not an island'.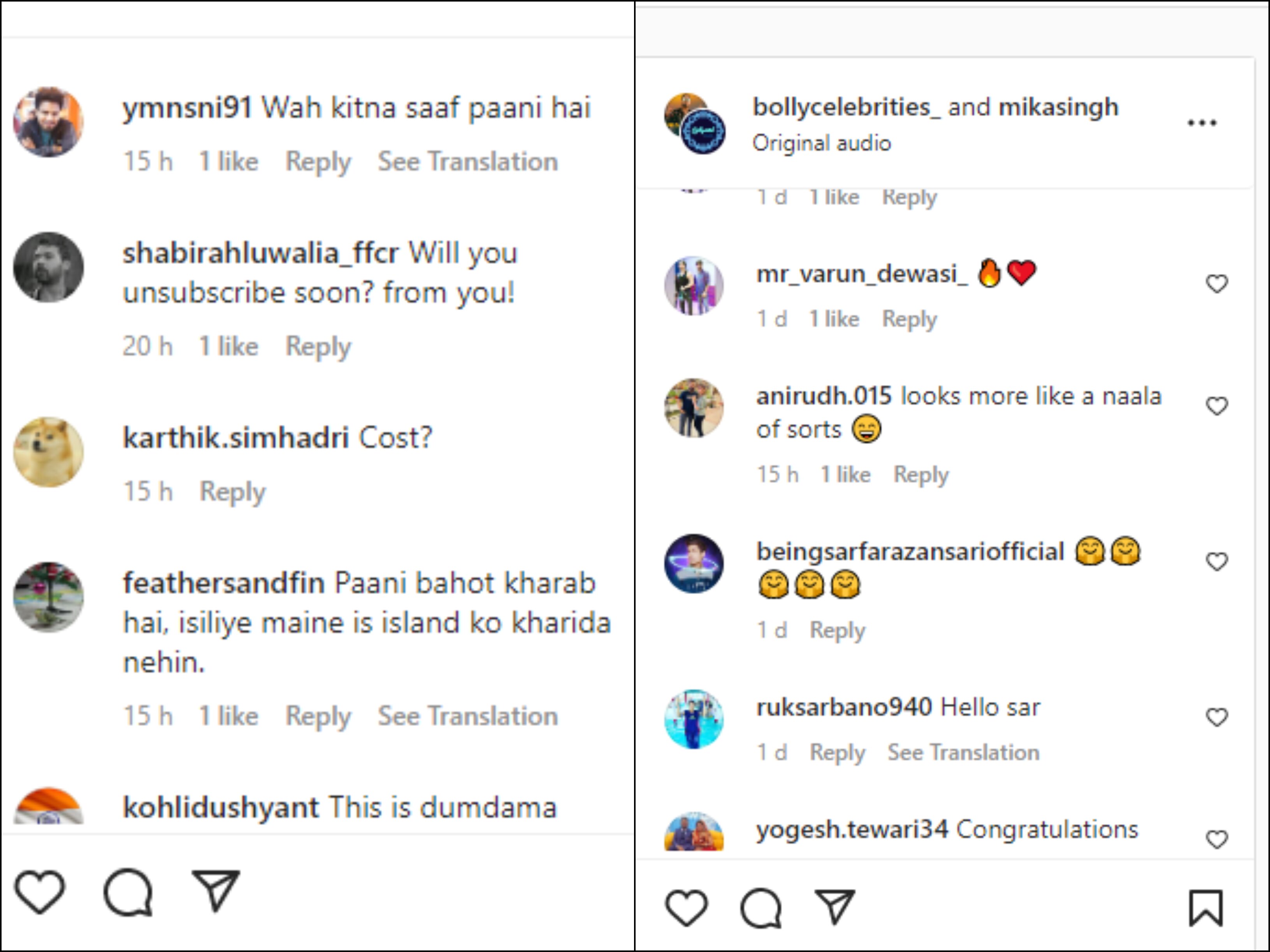 Was in discussion about Swayamvar
Recently, Mika Singh was seen in the small screen reality show 'Swayamvar – Mika Di Vohti' in search of his life partner. He had to find his life partner among the 12 contestants in the show. The winner of this show was Akanksha Puri, who also won Mika Singh's heart. Mika's show was liked but some fans also told this show to be scripted.
Also read-
Raj Kundra Case: Raj Kundra demands CBI inquiry in porn video case, says- 'I have been framed'
Adipurush First Look: Prabhas was seen shooting arrows in 'Ram' avatar in the first look poster of Adipurush, told when the teaser will be released