DNA Hindi: Software i.e. operating system is considered to be the life of any smartphone. Companies have been working on updating the best operating systems on their smartphones running on the Android platform as well as updating them. Google has Android 13 has been rolled out. After that now Oppo (Oppo) new versions of their operating systems ColorOS 13 Which has new features, so let us tell you what will be special in this new update.
Actually, Oppo's new operating system has been built on Android 13. It includes many fun and useful features. Along with this, now the company has also released the list of devices supporting ColorOS 13. Based on this, the company's smartphones will get the update of the new operating system.
WhatsApp brought another fun feature, now you can listen to voice messages even while chatting
Premium users will benefit
Let us tell you that the company has already started beta testing of this operating system several days ago. According to the information, ColorOS 13 will be released first this month for the Oppo Find X5 and Find X5 Pro smartphones, which are considered to be the company's most premium level smartphones.
Apple's supplier's factory closed in China, will the launch of iPhone 14 be affected?
What are its special features
Talking about the features of this new operating system, aquamorphic design and new fonts are seen in it. In ColorOS 13, changes have been made in the notification and widgets layout along with improvement in the reading capacity. At the same time, according to the company, the battery life has also been improved in it. In this operating system, you are also going to see a new series of features like Always On Display.
This electric car crosses 100 in 3 seconds, know the price and features of this powerful advanced car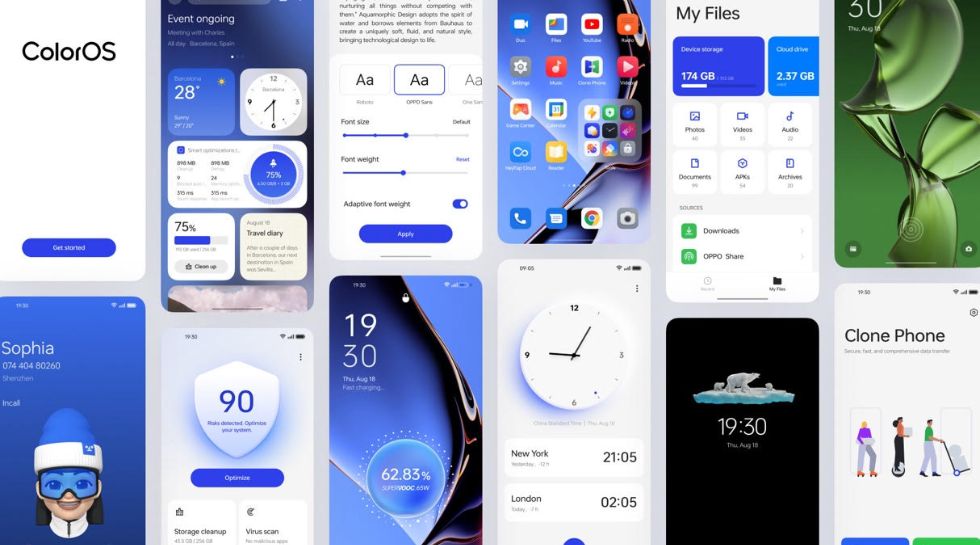 When and who will get updates
Now the question arises that when which phone will get the update, then let us tell you that ColorOS 13 will be released for Oppo Find X5 and Find X5 Pro smartphones in August itself. After this, in the second round, its update will be available in Find X3 Pro and Reno8 Pro 5G phones in September itself. In October, the update will be available in Reno8 5G, Reno7 Pro 5G, Reno7 5G, Reno7, Reno6 5G, F21 Pro, K10 5G, A77 5G and A76.
The security of Apple's products is in danger, the company gave this advice to the users
Apart from this, ColorOS 13 update will be given in Reno7 Z 5G, Reno6 Pro 5G, Reno6 Pro 5G Diwali Edition, Reno6 Z 5G, Reno5 Pro 5G, Reno5 Pro, F21 Pro 5G, F19 Pro +, K10 and A96 smartphones in November after Diwali. . The company rolled out this update in December in Find X5 Lite 5G, Find X3 Neo 5G, Find X3 lite 5G, Find X2 Pro, OPPO Find X2 Pro Automobili Lamborghini Edition, Find X2, Reno8, Reno8 Z 5G, Reno5 5G, Reno5 Z 5G phones. Will do
Nothing Phone 1 price hiked, users waiting to buy got a big shock
Will get an update next year
At the same time, after these two, in January next year i.e. in the third round, the update of ColorOS 13 will be released for 25 devices. This will include Oppo Pad Air, Reno8 Lite 5G, Reno7 Lite 5G, Reno7 A, Reno6, Reno6 Lite, Reno5, Reno5 Marvel Edition, Reno5 F, Reno5 Lite and Reno5 A phones.
Latest News But a different perspective, now to read Hindi news in Hindi, follow DNA Hindi on Google, Facebook, Twitter and on Instagram.