Rekha Birthday Bollywood's evergreen actress Rekha competes with the young actress with her beauty even at this point of age. Whenever Rekha goes to an event in silk saree and red lipstick, she steals all the limelight with her evergreen beauty. Rekha celebrates her birthday on 10 October. Rekha is still a fashion icon for women. You can carry her saree look on any occasion. Let's see the beautiful saree looks on the special occasion of her birthday.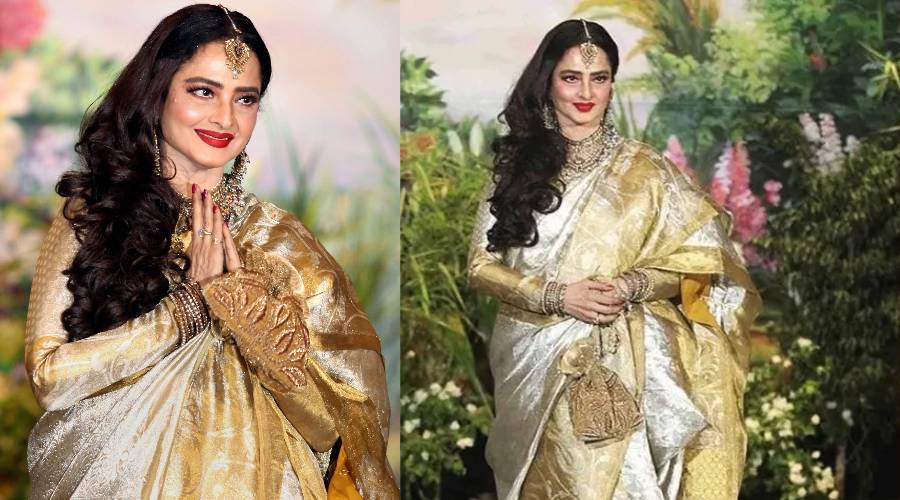 1
/5
Rekha carries silk saree in a very elegant style. Talking about her look, the actress is looking very beautiful in open hair and golden silk saree.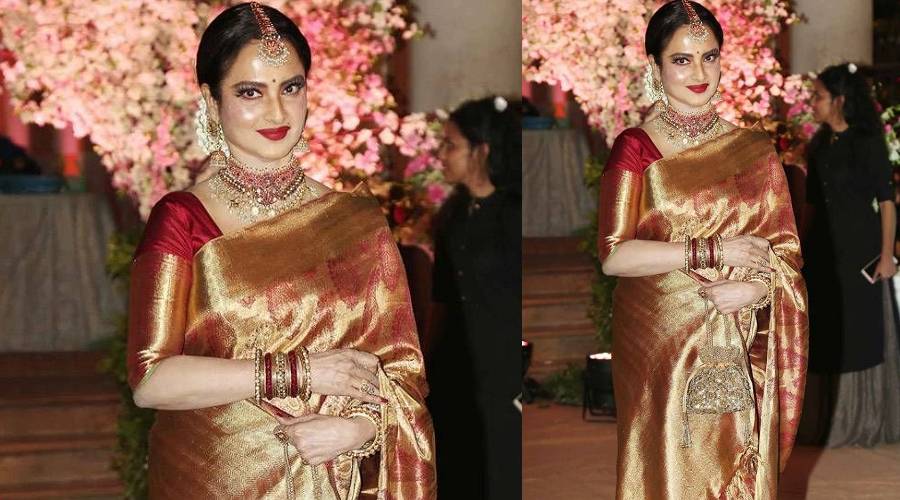 2
/5
Rekha is often seen in this look. Rekha looks very beautiful in silk saree with heavy jewellery, vermilion in demand, red lipstick and kajal. Fans always like this look of the actress.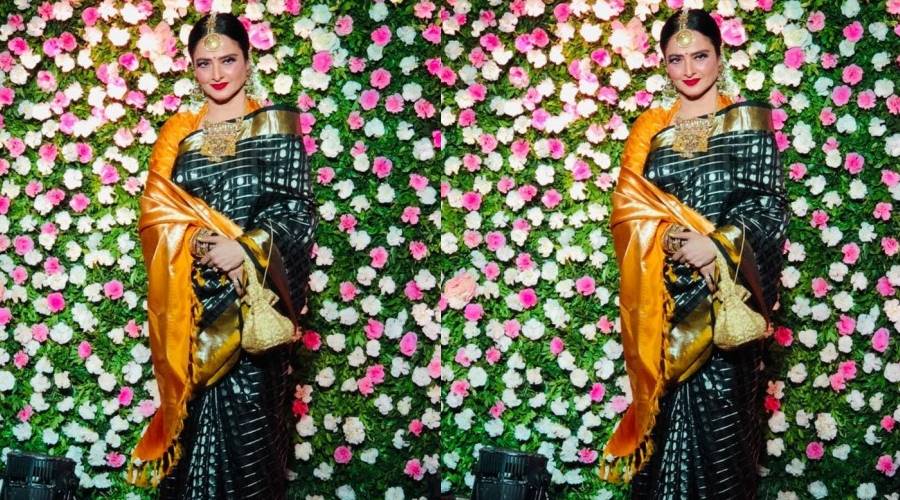 3
/5
Rekha is a trademark of Kanjeevaram silk sarees and heavy jewellery. She does it one by one in a very beautiful style of different silk sari. Gajra in the hair adds to her beauty.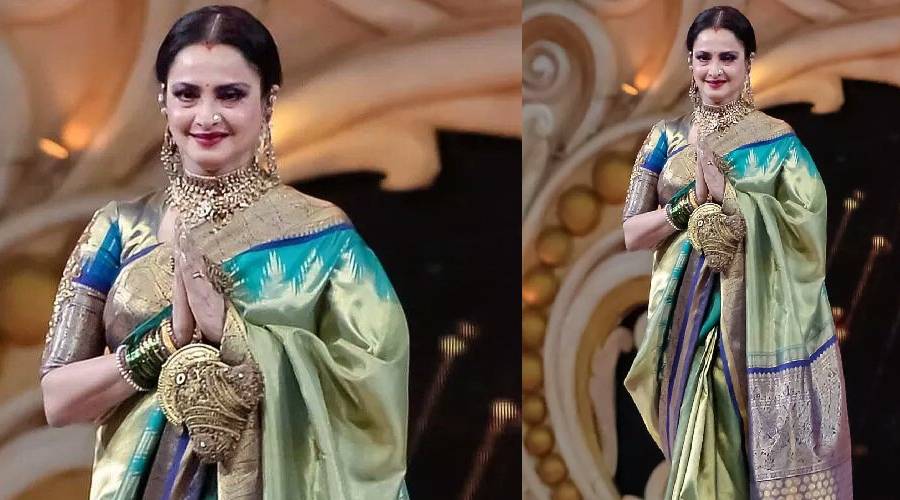 4
/5
If the name of an actress comes first in the silk saree look, then it is Rekha. Silk saree and red lipstick are her USP. With this look of hers, she beats the young actress in the ethnic look.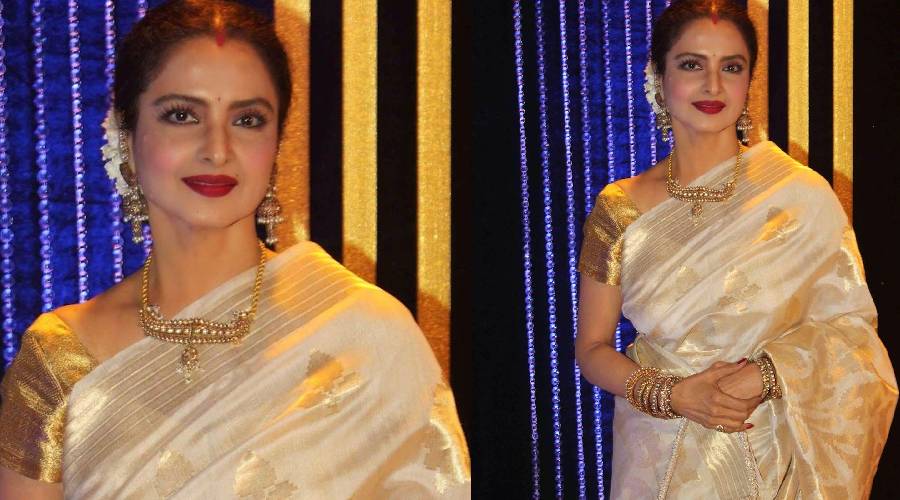 5
/5
Rekha is the queen of not only the film industry but also ethnic looks. Hardly any actress could compete with her looks and beauty in silk saree.