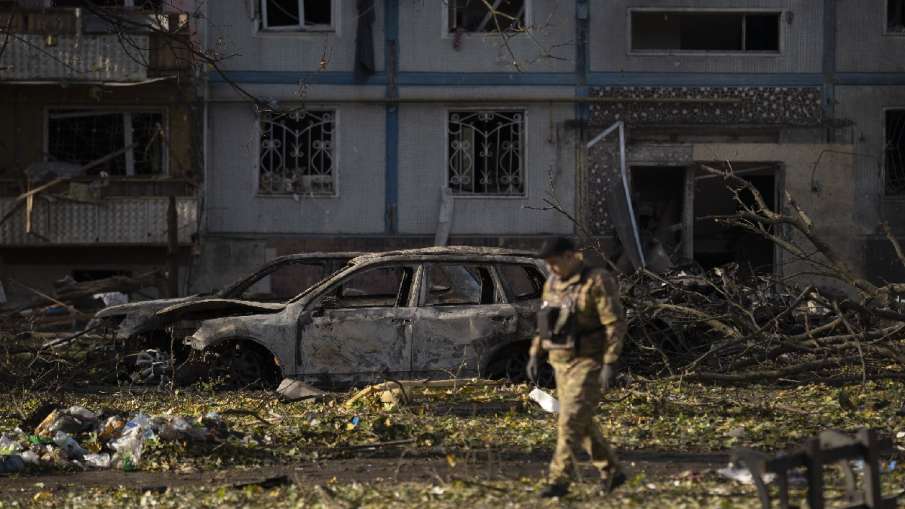 Russia-Ukraine War: Last night, Russia launched a rocket attack on a city in Ukraine. At least 17 people have died in this attack. A top Ukrainian official gave information about this matter. At least 17 people have been killed in a Russian attack on an apartment in Ukraine's Zaporizhzhya city last night, he said.
'City was attacked by rocket'
City council secretary Anatoly Kurtaev said rockets struck the city last night, destroying at least five houses and damaging about 40 others. The Ukrainian military also confirmed the attack, saying that dozens of people were injured. Earlier on Saturday, an explosion occurred on a bridge connecting the Crimean peninsula with Russia, due to which the bridge partially collapsed.
Zaporizhia was targeted many times
Let us tell you that Russia sends military equipment for war in southern Ukraine through this bridge. Zaporizhia has been targeted several times in recent weeks. It falls in an area controlled by Ukraine, which Russia occupied last week. A part of this territory is currently under Russian occupation. This is where the Zaporizhzhya Nuclear Power Plant is located, which is said to be the largest power plant in Europe.
Ukraine's Defense Ministry claimed
Significantly, Russia has faced terrible devastation in the fierce war that has been going on for almost seven months with Ukraine. Ukraine claims that it has killed more than 62,000 Russian soldiers so far. And thousands of Russian war vehicles have been destroyed. The Defense Ministry of Ukraine has created a sensation all over the world by releasing a list of Russian destruction. The Ukraine and Russia war started on 24 February 2022.
Ukraine killed a total of 62,440 Russian soldiers
Ukraine's Defense Ministry has claimed to have killed a total of 62,440 Russian soldiers from 24 February 2022 to 8 October 2022. Along with this, 2478 tanks have also been claimed to be destroyed. This announcement of Ukraine will definitely break the morale of the Russian soldiers. However, Russia has always rejected Ukraine's claim. But Ukraine's claim has claimed to show the real picture of war devastation. However, Ukraine has not given any information about its loss.
Latest World News