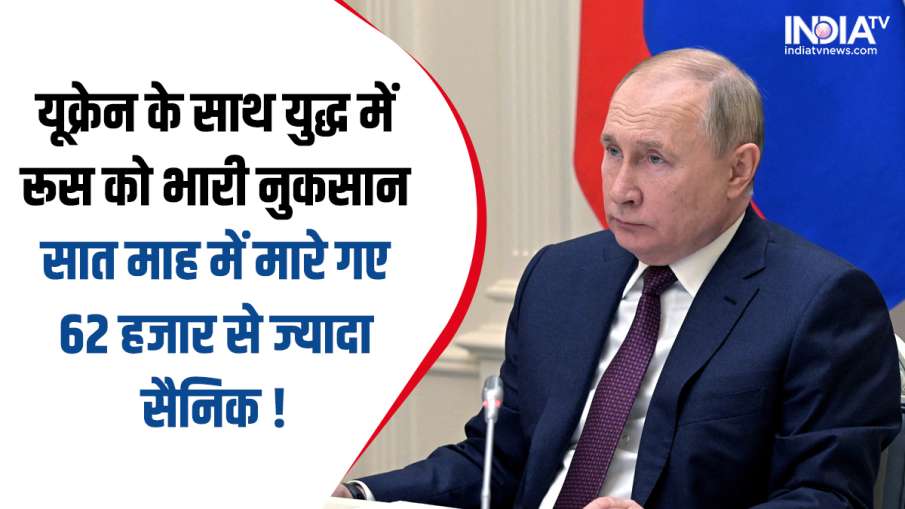 Highlights
Ukraine killed 62,440 Russian soldiers from 24 February 2022 to 8 October 2022
Russia's 2478 battle tanks were also destroyed in the Seven Months War.
Ukraine has so far shot down 266 Russian fighter jets and 1091 drones
Russia-Ukraine War Update: Russia has suffered terrible devastation in the fierce war with Ukraine that has been going on for almost seven months. Ukraine claims that so far it has put to death more than 62,000 Russian soldiers. And thousands of Russian war vehicles have been destroyed. The Defense Ministry of Ukraine has created a sensation all over the world by releasing a list of Russian catastrophes.
The Ukraine and Russia war started on 24 February 2022. Ukraine's Defense Ministry has claimed that a total of 62,440 Russian soldiers have been killed from 24 February 2022 to 8 October 2022. Along with this, 2478 tanks have also been claimed to be destroyed. This announcement of Ukraine will definitely break the morale of the Russian soldiers. However, Russia has always rejected Ukraine's claim. But Ukraine's claim has claimed to show the real picture of war devastation. However, Ukraine has not given any information about its loss.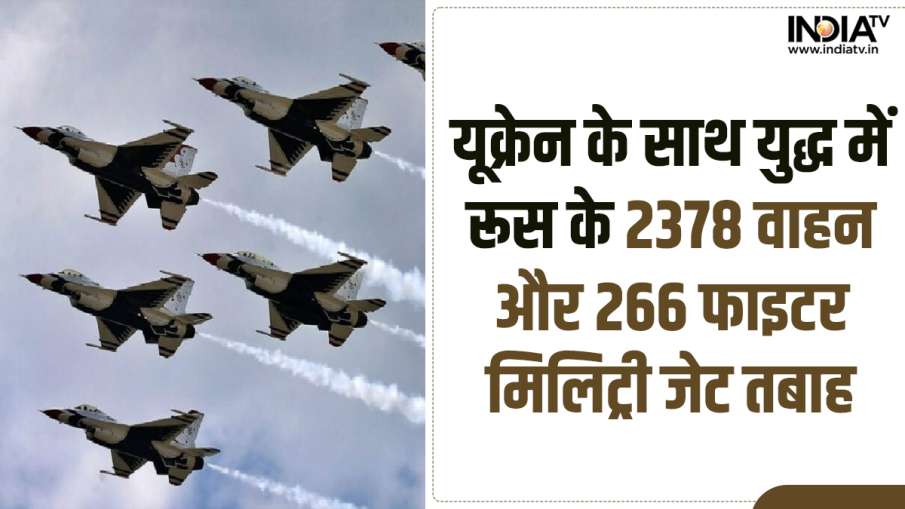 Russia-Ukraine War
In seven months, more than five thousand armored combat vehicles were also destroyed.
According to the Russian destruction list released by Ukraine, 5129 Armed Combat Vehicles and 1463 Artillery Warfare Vehicles along with 2478 Russian tanks have also been destroyed in this war. Along with this, Ukraine has also shot down Russia's 346 multiple rocket launch systems. From this the Russian devastation in the war itself can be estimated. These seven months of war have weakened Russia from inside.
Ukraine shot down Russia's 266 military fighter jets
During the war, Ukraine has also shot down 266 military fighter jets, inflicting heavy losses on Russia. Ukraine's army is overwhelming Russia in many ways. This is the reason that Russia has suffered the most in this war. According to data released by the Ukrainian Defense Ministry, Ukraine has so far shot down 235 Russian helicopters in this fierce war. Along with this, his 1091 drone has also been trampled. This scene of devastation is astonishing. Along with this, it is also writing a letter of encouragement of Ukrainian soldiers.
Ukraine also destroyed Russian cruise missiles
Russia has also left no stone unturned to destroy Kyiv in the ongoing fierce war with Ukraine and Russia. It has turned Ukraine into a desert with deadly bombs and dangerous missiles. Despite this, Russia has suffered heavy losses during this period. Ukraine has destroyed 246 cruise missiles considered Russia's most dangerous in seven months, according to the Ukrainian Defense Ministry. These are the deadliest missiles of Russia, where they fall, there is a blaze. These cruise missiles have a role in destroying the cities of Ukraine. Which destroyed large buildings in cities from residential areas to Ukrainian hospitals and schools in seconds.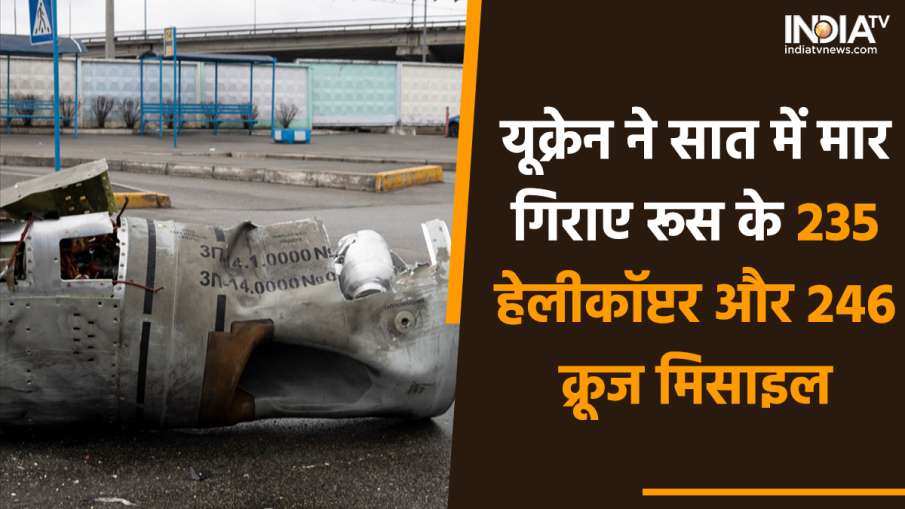 Ukraine War
15 warships and thousands of fuel tanks also destroyed
It is difficult to imagine the devastation caused to Russia in the war with Ukraine. Because Russia has never released its actual figures, in which the actual damage done to it has been mentioned. But according to the Ukrainian Defense Ministry, Russia has suffered terrible losses in this war. In matters ranging from soldiers to war vehicles, Russia has suffered. Ukrainian troops often outnumber the Russians. According to statistics, Ukraine has also destroyed 15 Russian warships in the seven-month war. Also, 3888 of its fuel tanks and war vehicles have been destroyed in this war. Apart from this, Ukraine has also made a sensational claim of destroying 137 special combat equipment of Russia.
Latest World News