New Delhi, Online Desk. Indian wicketkeeper-batsman Sanju Samson played a very good innings in the first match of the three-match ODI series against South Africa. This was the first ODI match of Sanju Samson on Indian soil and in this match he played the best innings of his ODI cricket career. India lost by 9 runs in this match, but Sanju Samson's unbeaten 86 will be remembered for a long time. Sanju Samson played this innings facing 63 balls.
Sanju Samson's batting lacks intent: Kamran Akmal
Now about Sanju's innings, senior wicketkeeper-batsman of the Pakistan cricket team Kamran Akmal said that Sanju Samson should have attacked with the ball before considering it as a T20 match. Talking on his YouTube page, he said that Sanju Samson took a lot of time in the beginning. If he had started batting attacking from the start, then the result of this match would have been different. He played an unbeaten 86 in this match, but he lacked intent in the first 30-35 balls of his innings. Their lack of experience is clearly visible when it comes to playing against a big team. It was because of this lack of Sanju Samson that India got defeated.
Shreyas Iyer batting top class – Kamran Akmal
On the other hand, Kamran Akmal praised Shreyas Iyer and said that when India's top batsman got out, he played the role of anchor for the team. Shreyas Iyer scored 50 runs in 37 balls in this match. Akmal said Shreyas Iyer showed how an experienced batsman bats in this situation. He batted very well and India could have won the match had Shreyas Iyer not been out. He said that the batting of Ishan Kishan and Ruturaj Gaikwad also had a deep impact in this match. Gaikwad scored 19 runs in 42 balls in this match while Kishan played a slow innings of 20 runs in 37 balls.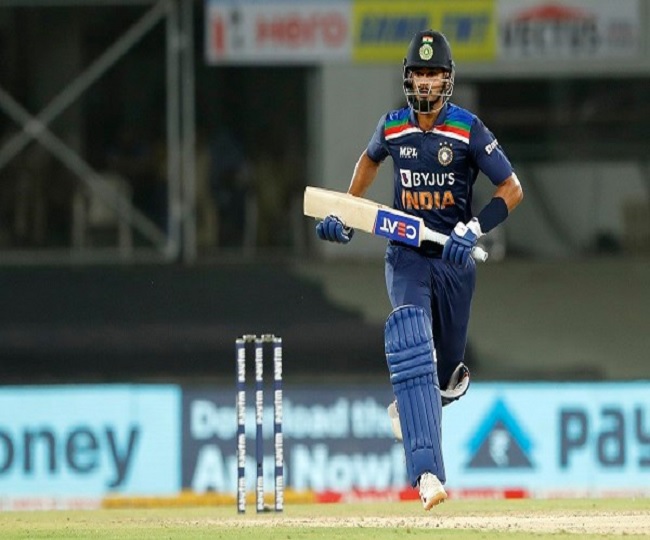 Ruturaj and Ishan's poor batting is also the reason for India's defeat
Akmal said that this target was quite achievable. Ruturaj Gaikwad should have played a little faster, not only this, Ishan Kishan needed to do the same. Kishan also played very slow. They should have maintained a better scoring rate, considering it was a 40-over game. India would have reached their winning target if these batsmen had not played so slowly.
Read- Deepak Chahar: It is difficult for Deepak Chahar to play, may be out of the ODI series against South Africa
Edited By: Sanjay Savern