Former Pakistan fast bowler Shoaib Akhtar had revealed in an old Star Sports show that during his playing days there was a plan to target the Indian batsman's ribs.
New Delhi, Online Desk. Shoaib Akhtar was considered one of the fastest bowlers in the world and during his playing days, he kept the batsmen of the world in awe with his fast pace. Shoaib used to bowl at such a fast pace that the opposing batsmen were not only afraid of him but many batsmen also got injured on his ball. Shoaib Akhtar had inadvertently injured the batsmen on most of the occasions, but at times he used to do so intentionally as well.
Shoaib Akhtar had also injured batsmen like Sourav Ganguly and Brian Lara several times with his ball. During the 2004 Champions Trophy tournament, former West Indies batsman Brian Lara was hit on the head by Shoaib Akhtar, while Ganguly suffered a serious rib injury on a fatal ball from Akhtar during an ODI match in Mohali in 1999. Shoaib Akhtar, while talking to Virender Sehwag in an old Star Sports show Frenamies, had revealed that in the Pakistan team meeting it was said that the head and ribs of the Indian batsmen are to be targeted and not dismissed.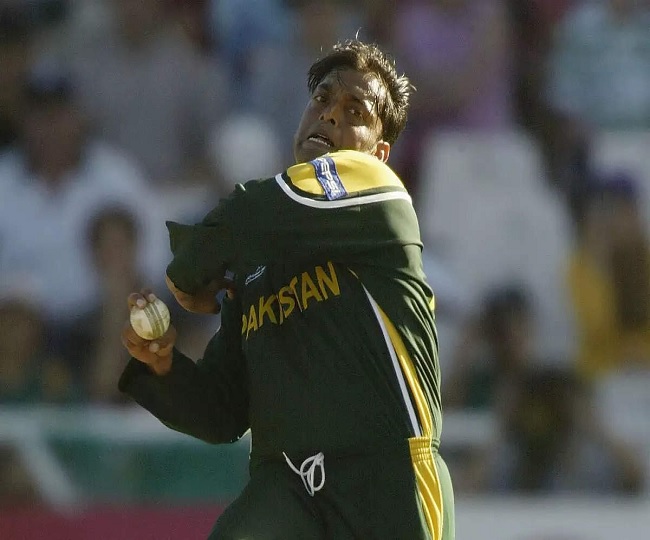 Shoaib Akhtar said that he was specifically told about Sourav Ganguly that he has to target his ribs and injure him. Akhtar further said that I was always trying to target the head and ribs of the batsmen, but in the team meeting I was told that Sourav Ganguly has to be targeted and hit his ribs. I then asked if I had to get him out or else I was told that you have got a lot of pace and you just try to hit the batsmen, we will take care of getting them out.
Edited By: Sanjay Savern