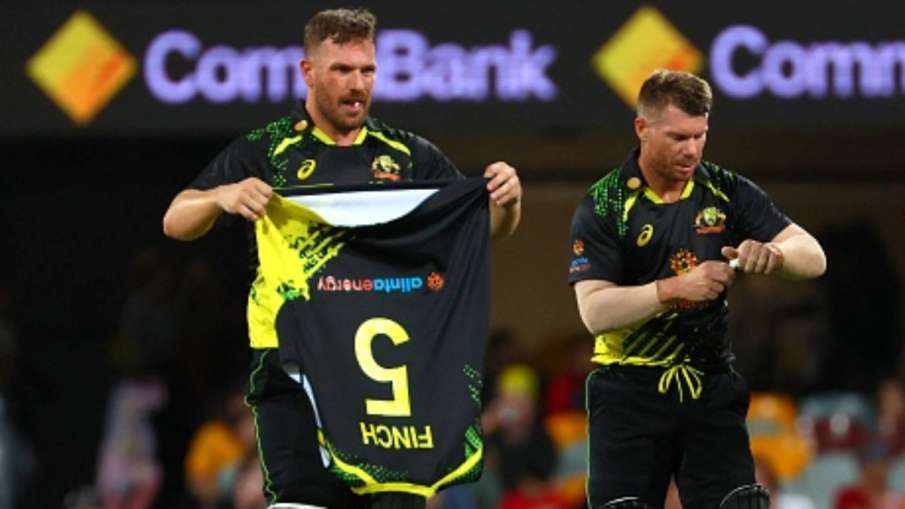 T20 World Cup 2022: Australia is stuck in a strange situation. The situation has become such that this time in the T20 World Cup, the team's veteran Kangaroo opener David Warner can be seen in a changed role. He can be seen wearing wicketkeeping gloves after taking off the batting gloves in the World Cup. This whole mess happened after the injury of the team's back-up wicketkeeper-batsman Josh Inglis.
Cameron Greene's replacement for Josh Inglis caused a mess
Inglis was included in the T20 World Cup squad by Australia as a backup wicketkeeper but he got injured while playing golf in Sydney. He was admitted to the hospital after suffering a hand injury. He will have to undergo injury surgery due to which he will not be able to participate in the World Cup. Alex Carey could have been included as a backup wicketkeeper along with Matthew Wade, who was sidelined by the Australian selectors and Cameron Greene was replaced in the team. The inclusion of Cameron Green in the team in place of Josh Inglis has created a strange situation in the Australian team. If regular wicketkeeper Matthew Wade gets injured during the T20 World Cup, it will be difficult for the Kangaroos to find a suitable wicketkeeper.
Captain Aaron Finch shunned wicketkeeping
Australia captain Aaron Finch ruled himself out for the role citing knee issues. That is, Finch, who has done part-time wicketkeeping on some occasions, will no longer be seen in this role. He extended the name of another master of the team for this role.
David Warner named Australia's back-up wicketkeeper
Captain Finch told that opener David Warner has started wicketkeeping practice during practice in the nets. He said that Warner is ready to do wicketkeeping in the T20 World Cup if Wade is injured. Let us tell you that David Warner has never done wicketkeeping in his entire international career.
Adam Gilchrist welcomes Green's selection
Legendary Australian cricketer Adam Gilchrist has justified the decision to include Green in the team in place of Ingsil. Gilchrist said, "It's a good opportunity for Green, but I don't think if Matthew Wade is injured, he is going to get a chance. If Wade is injured, it will be interesting to see who gets the chance."
Latest Cricket News