New Delhi, Online Desk. team india upcoming t20 world cup (T20 World Cup) has arrived in Australia. A total of 16 backroom staff including head coach Rahul Dravid along with the team including 14 players have also reached Australia for 'Mission Melbourne'. India's first official practice session will take place on Saturday. At the same time, Team India will play its first match against Pakistan on 23 October. Let us tell you that on Thursday morning, the BCCI also shared a group photo of Team India and all the backroom staff on the social media platform.
Rajalakshmi Arora is the only female member of the backroom staff
There is only one female member in this backroom staff. Her name is Rajlakshmi Arora (Rajlaxmi Arora) Is. Rajalakshmi plays a vital role in strengthening the bond between Indian players and their fans. Let us tell you that another work of Rajalakshmi Arora is very important. Before any series, Rajakalakshmi also handles the work related to interaction between the players of Team India and the media. In the year 2019, Rajalakshmi Arora was also made the head of the internal complaints committee of BCCI, which monitored issues like misbehavior of players.
read also, Team India left for 'Mission Melbourne' without the 15th player
Need to understand Australia's condition soon: Rohit Sharma
Team India will play the first warm-up match against Australia on October 17 and the second warm-up match against New Zealand on October 19. Coach Dravid and captain Rohit had also said about this that 6-7 players are going to tour Australia for the first time in this World Cup team, so they want to spend more and more time there and understand the condition there.
16-member Indian staff to leave for Australia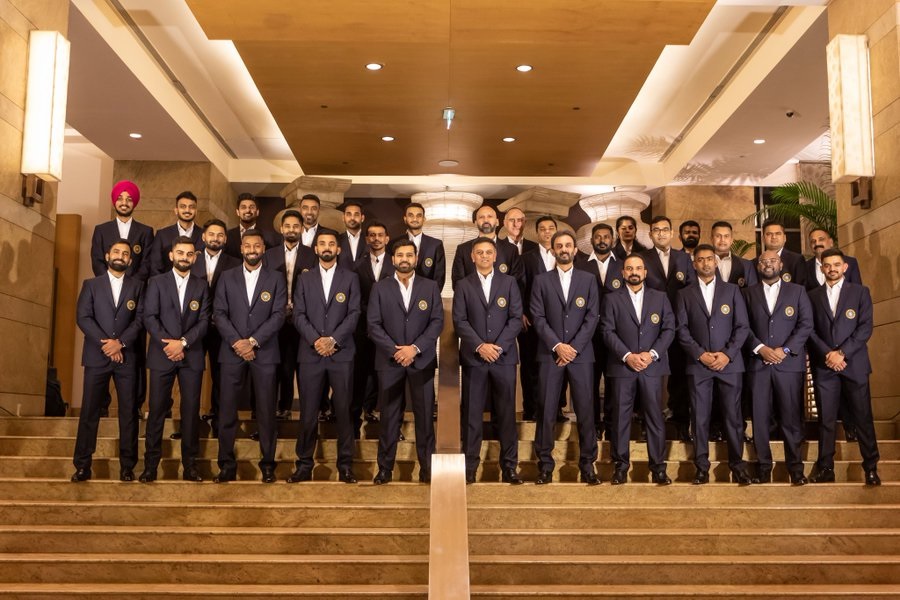 Rahul Dravid – Head Coach
Vikram Rathor – Batting Coach
Parag Mahambre – Bowling Coach
T Dileep – Fielding Coach
Paddy Opton – Mental Coach
Kamlesh Jain – Head Physiotherapist
Moulin Parikh – Media Manager
Nuwan Seneviratane – Throw Down Specialist
Yogesh Parmar – Assistant Physio
Ravindra Dopihode – Security Liaison Officer
Arun Kanade
Hari Mohan – Team Video Analyst
Dr. Charles Minz – Team Doctor
Dayanand Garani – Throw Down Specialist
Soham Desai – Strength Coach
Read also: Ind vs SA: Which move can South Africa use to beat India, Sunil Gavaskar revealed the secret
Edited By: Piyush Kumar