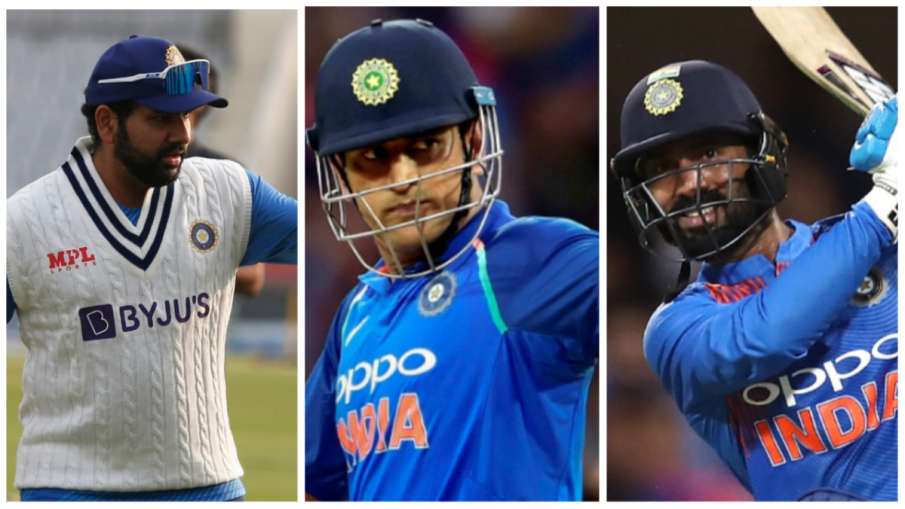 Highlights
India's all-time playing XI revealed before T20 World Cup 2022
Former captain MS Dhoni did not get a place in the team, Yuvraj Singh joined
Former players Suresh Raina, Ashish Nehra also included, Sehwag becomes 12th player
T20 World Cup 2022, Wisden All Time XI: The preparations for the T20 World Cup 2022 are going on. Teams have already started arriving in Australia and there have been frequent updates. India has also played its last international match before the World Cup. India's 14 players are currently in Australia and soon the rest of the players are also preparing to leave. Meanwhile, the all-time playing XI of India's T20 International has been made by Wisden, it has come to the fore. Most of the players in this team are those who are currently playing for Team India, while there are also players who have now retired. But the surprising thing is that MS Dhoni, the former captain of Team India and the captain who won India's first T20 World Cup in 2007, has not been included in this team.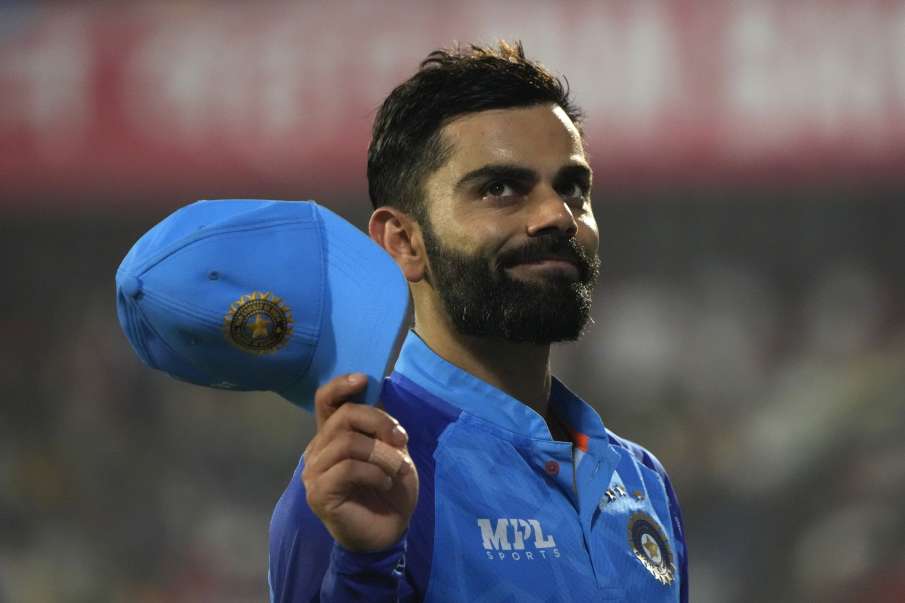 Virat Kohli
Rohit Sharma and Virat Kohli got the place
Team India's captain Rohit Sharma is the first name in India's all-time playing XI. Rohit Sharma has played 142 T20 matches for India so far and has 3737 runs to his name. Rohit Sharma is considered one of the most successful opening batsmen of T20. He currently has the most runs and most sixes in T20 Internationals. Rohit Sharma's name also includes four centuries in T20 Internationals, no other player in the world has been able to do so. The second name in this list of Wisden is that of former captain Virat Kohli, who has played 109 matches for Team India so far. He has 3712 runs to his name. He is scoring runs at an average of more than 50. It has been said from Wisden that by including Virat Kohli, we are not doing justice to some other openers, but Kohli is the biggest player of the moment and it is difficult to ignore him. Virat Kohli is scoring runs at an average of 76.81 in the T20 World Cup. He has played innings of more than 50 runs ten times. As an opener, Virat Kohli has so far scored two half-centuries and one century in nine innings.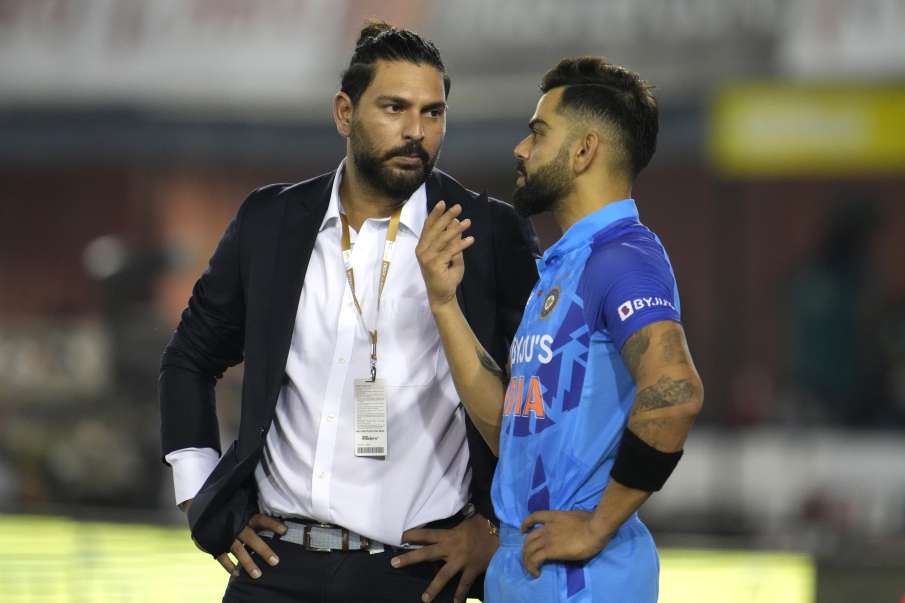 Yuvraj Singh And Virat Kohli
Surya Kumar Yadav and former player Yuvraj Singh also included
Star batsman Surya Kumar Yadav has been placed at number three in this list. He has played 34 T20 matches for India so far and has 1045 runs to his name. During this, he has managed to score more than 50 runs 10 times. At present, Surya Kumar Yadav is running in amazing form and for some time he also reached number one in the T20 rankings released by the ICC. After this, former stunner batsman Yuvraj Singh has also been included in the list, who has played 58 T20 matches for India. He has 1177 runs to his name. He has the ability to do amazing things with bowling too. When India won the 2007 World Cup, Yuvraj Singh had a big contribution for Team India. Now Yuvraj Singh has taken retirement.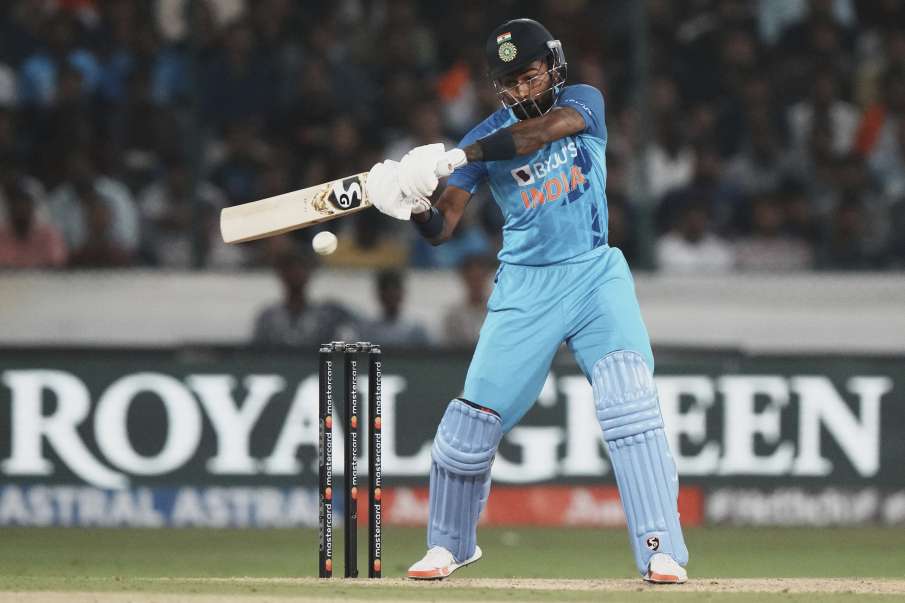 Hardik Pandya
Hardik Pandya also got a place in the team
Hardik Pandya has been placed at number five in this list. He has played 73 T20 matches so far. He has 989 runs to his name. He is the best all-rounder in India at the moment and is also performing amazingly at this time. Hardik Pandya has a different style to recover from injury, which is commendable.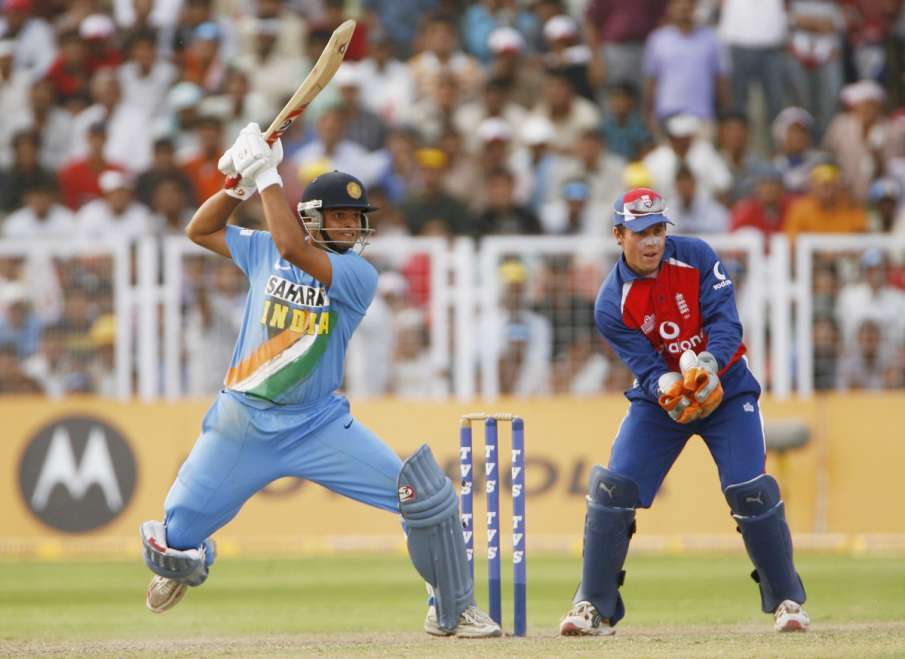 Suresh Raina
Suresh Raina also included in the team
After this the players who have been included in the list include former player Suresh Raina, who retired from international cricket in the year 2020 and recently left all formats. The special thing is that Dinesh Karthik, who has been playing for India since the first World Cup, has been included in this team as a wicket-keeper, but former captain MS Dhoni has not been included in this team. After this, apart from Ravichandran Ashwin, Bhuvneshwar Kumar, Jasprit Bumrah, Ashish Nehra is also in this team when it comes to bowlers. At the same time, Virender Sehwag has been selected as the 12th player. There are seven players in this team who are also playing this year's World Cup, while Jasprit Bumrah was included in the team earlier, but due to injury, he had to be out later.
Latest Cricket News