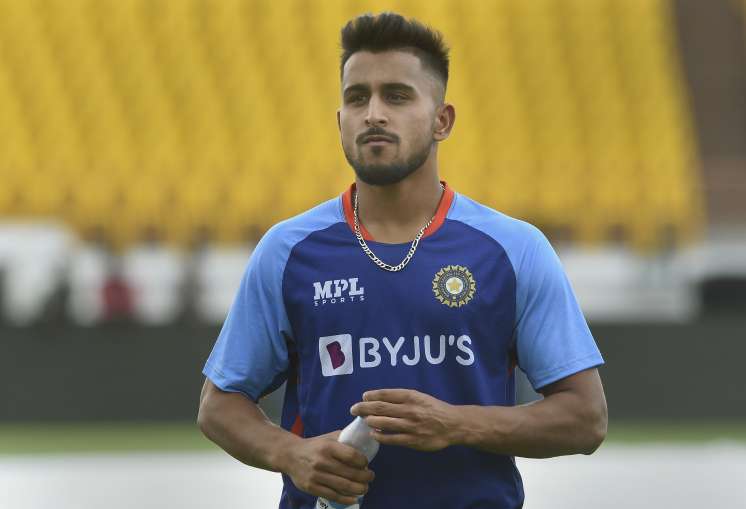 Highlights
Indian squad announced for T20 World Cup
Mohammed Shami replaces Jasprit Bumrah
Former fielding coach demands improvement in team combination
T20 World Cup 2022: The selectors worked hard to prepare the bowling department of Team India for the T20 World Cup. Mohammed Shami, Mohammad Siraj and Shardul Thakur were also sent from India to Australia to finalize the Indian attack. One of these bowlers was also given the place of injured Jasprit Bumrah in the team. Mohammed Shami was given the place of Bumrah. But in the midst of all this, the Indian team management sidelined one of its young express bowlers.
Umran Malik not included in T20 World Cup squad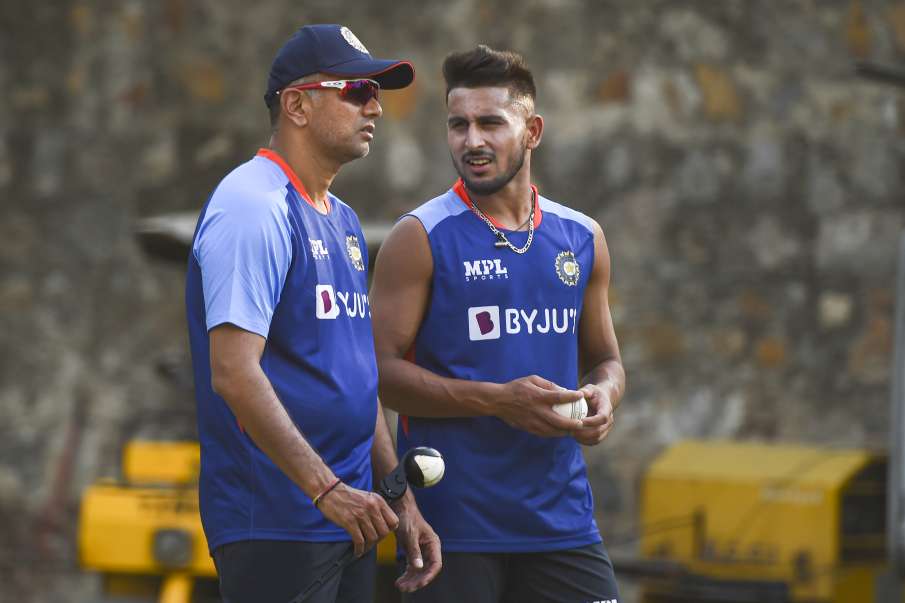 Rahul Dravid and Umran Malik
Former India bowling coach Bharat Arun believes that young fast bowler Umran Malik could have been included in the Indian team for the T20 World Cup in Australia. According to Arun, he would have proved effective for the team. Jammu fast bowler Malik consistently bowled at more than 150 kmph in IPL 2021 and then in the 2022 season, playing a series against Ireland, made his T20 debut for India. He has played three T20 International matches so far.
Thereafter, Umran became part of the India 'A' squad for the four-day and one-day series against New Zealand 'A'. He also appeared for Rest of India in the recent Irani Cup match against Saurashtra.
Umran did the best in IPL 2022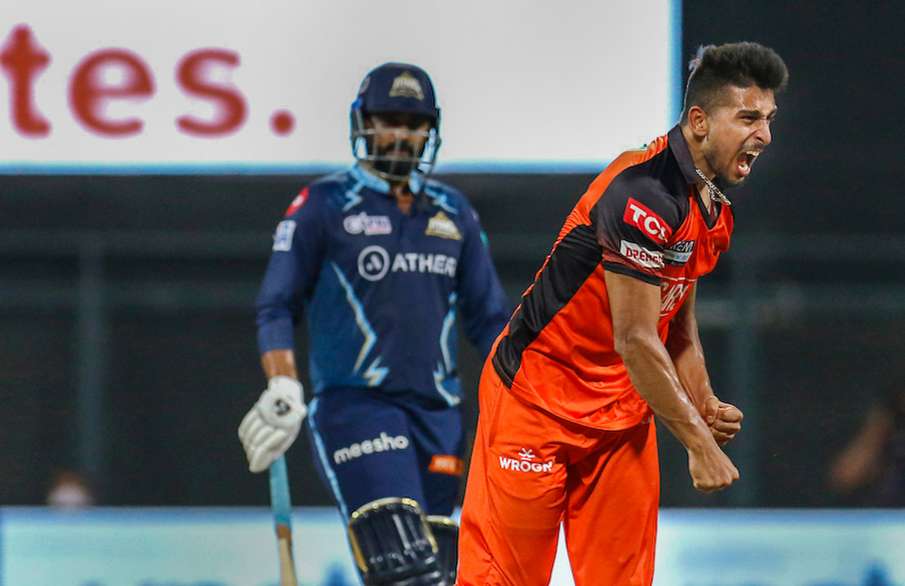 Umran Malik in IPL 2022
In his first season of IPL, Umran Malik took 22 wickets in 14 matches at an average of 20.18 and an economy rate of 9.03. He became the top wicket taker for Sunrisers Hyderabad. He was instrumental in taking wickets in the middle overs, taking four wickets once and five wickets once. At the end of the IPL, he was awarded the title as the rising player of the season.
Demand to include Umran in place of any one of the three spinners
"Umran Malik is a great player. He has the pace and given the right kind of areas, he has done very well in the IPL. Looking at the wickets in Australia, I think," Arun told the WV (Raman) show on Sportstar on Wednesday. It is that India have taken on too many spinners. If there was someone like Umran Malik, he would have been fantastic for the team."
In the T20 World Cup, India have picked Ravichandran Ashwin as the right-arm spin option, Yuzvendra Chahal as the leg-spin and all-rounder Axar Patel as the left-arm spinner. Apart from the trio, batting all-rounder Deepak Hooda can play the role of a part-time off-spin bowler.
Arun said, "In Australia there is a lot of bounce, the grounds are big. Spinners have a very important role but I think three spinners is too much. Because at any given time you can give only one spinner in the team and you have There will be two options. That's why I said it would have been better to include Umran Malik instead of one spinner."

Latest Cricket News