New Delhi, Online Desk. The T20 World Cup was started in the year 2007 and it was organized in South Africa. In the first season of the T20 World Cup, the Indian team became the champion while the Pakistan team was the runner-up. In this World Cup, out of 16 teams, 12 teams made it to the main round. A total of 152 players from these teams got a chance to play.
This was the talk of the first T20 World Cup and now comes the T20 World Cup 2022. This is the eighth season of the T20 World Cup tournament, while 15 years have passed between the first and this season. Now the 152 players who played in this tournament in the first season, now after 15 years only 3 players will be part of the T20 World Cup 2022 and out of these, two players are from India while one player is from Bangladesh.
The three players who played in the first season are playing the T20 World Cup this time, along with Indian team captain Rohit Sharma, team India's wicketkeeper-batsman Dinesh Karthik. At the same time, Shakib Al Hasan is also included in the three players who are captaining the Bangladesh team this time.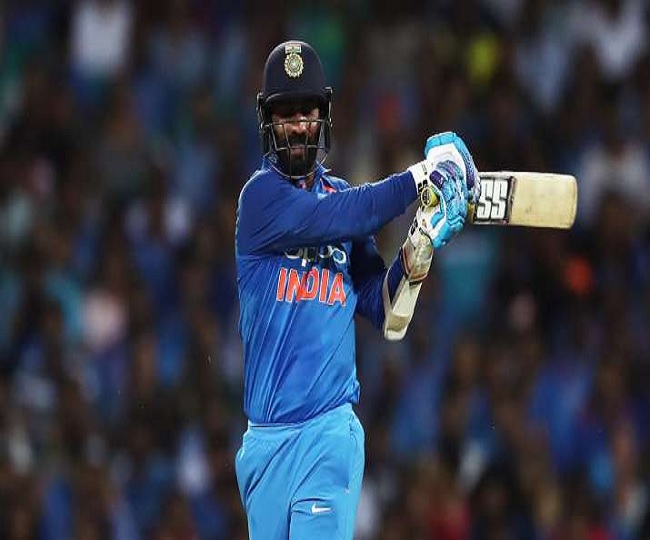 Talking about Indian captain Rohit Sharma, he has so far scored 847 runs in 33 matches at an average of 38.50 in the T20 World Cup, which includes 8 half-centuries. Rohit Sharma's best score in the World Cup is 79 not out. Apart from this, Bangladesh captain Shakib Al Hasan has scored 698 runs in 31 innings of 31 matches at an average of 26.84 in which he has 3 half-centuries in his name and his best score is 84 runs. Talking about Dinesh Karthik, apart from 2007, he has got a chance to play in the T20 World Cup for the third time.
Edited By: Sanjay Savern