New Delhi, Auto Desk. Tata Motors Discount Offer: Diwali shopping has started and car makers are giving great offers for maximum sales. In such a situation, if you are thinking of buying a Tata car, then you are getting a chance to save thousands of rupees in this. In this discount offer, discounts are being given on models like Harrier, Safari, Tiago, Tigor.

40,000 discount on these vehicles
If you are planning to buy an SUV like Tata Harrier or Safari this Diwali, you will be able to save up to Rs.40,000. An exchange bonus of up to Rs 40,000 is available on all variants of the Tata Harrier. Apart from this, customers are also getting additional benefits of up to Rs.5,000 in the form of corporate discount.
On the other hand, Rs 40,000 can be saved as an exchange bonus on the Tata Safari model and the same is being offered on the new XMS and XMS variants of the Safari.

This vehicle can be bought with a discount of 25,000
You get a chance to save up to Rs 25,000 on the purchase of Tata Tigor car. However, this offer is available on its CNG model. The model comes with three trims – XM, mid range XZ and XZ and all three trims are getting discounts.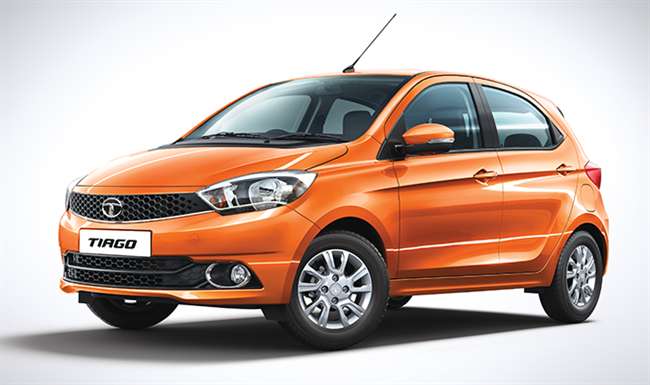 These vehicles are on offer of Rs.20,000
The discount offers from Tata Motors have offers up to Rs.20,000 as the lowest discount. In this, an exchange bonus of Rs 10,000 and a cash discount of Rs 10,000 is being given on the petrol model of Tata Tigor. At the same time, customers can also save Rs 20,000 on the purchase of the Tiago model. This includes a cash discount of Rs 10,000 and an exchange bonus of Rs 10,000. However, customers can avail a corporate discount of up to Rs.3,000 in additional offers.
read this also-
Are you going to buy Electric Car this Dhanteras? Know these important things today or else there may be a loss of millions!
The tension of filling petrol will end, if this engine is installed in the car, then what is the concern!
Edited By: Sonali Singh