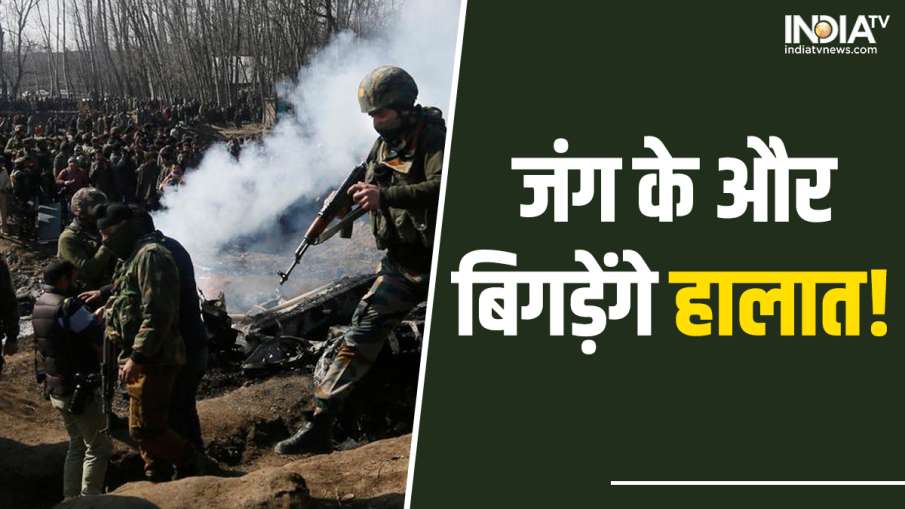 Russia Ukraine War News: The war between Russia and Ukraine has intensified. Meanwhile, there is news of a 'terrorist' attack on a Russian military camp on Saturday. In this attack 11 people have been killed and 15 people have been injured. Russian officials say two "terrorists" opened fire at a military firing range near Ukraine. The Defense Ministry said that during this time both the attackers were killed in the retaliation of the army. According to officials, both the attackers are believed to be volunteer soldiers, who belonged to an unknown former Soviet nation. Obviously, Russia will be involved in the exercise of finding out these attackers and if they are related to Ukraine, then it will retaliate strongly on Ukraine. This can make the battle situation more complicated.
The situation between Ukraine and Russia is getting more complicated now. Russia has been in a similar rage since the Crimea bridge blast in the past. Russia has installed up to 11 nuclear bombers. At the same time, Russia has launched a slew of attacks on the areas of Ukraine in recent times. Meanwhile, a day before the attack on a Russian military camp, Russia's president has warned that a clash between NATO troops with his country's military would result in a global catastrophe.
Russia-NATO military clash will result in 'global catastrophe': Putin
Russia's president has warned that a clash of NATO troops with his country's military would lead to global catastrophe. In Kazakhstan's capital Astana, he said direct contact with Russian forces or a direct NATO confrontation with troops would be a very dangerous move. He said that such steps which cause global devastation will not do anyone any good. Putin said, I hope those who say this are smart enough not to take such a step. Earlier, the Russian president had threatened to use nuclear weapons to defend Russia's territory after it captured four of Ukraine's territories last month.
Russia has been furious since the Crimea bridge explosion
Defense sources believe that Putin may bomb the border to send a big message to the West. Because after the explosion of the Crimea bridge, Putin has warned many times that he will give a befitting reply to Kyiv for this terror act. Russia has fired more than 100 missiles at Ukrainian cities after the attack on the Crimea Bridge.
Russia threatens third world war
Ukraine is trying to join NATO amid Russian attacks. In such a situation, Russia has reacted strongly to Ukraine's joining NATO. Russian Security Council deputy secretary Alexander Venediktov said Ukraine knew that if it joined NATO, it would turn the war into a third world war. Alexander Venediktov, who is said to be close to Putin, said that even NATO members themselves understand the consequences of taking such a step.
Latest World News