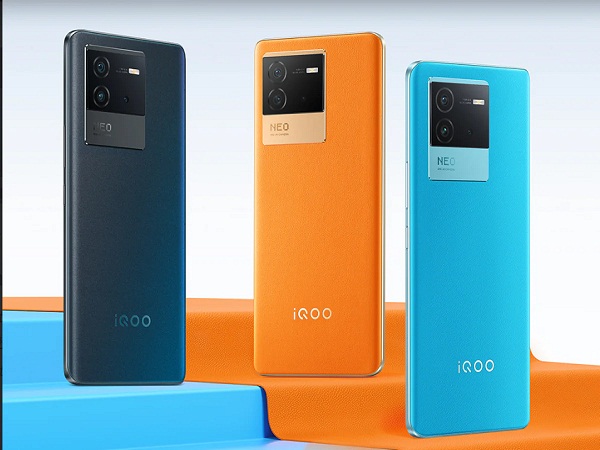 New Delhi. Tech company iQOO has made a different identity in the Indian market, users like iQOO's smartphone a lot. Let us tell you that these smartphones have a great processor and best in class performance at an affordable price. Some time ago the company launched iQOO Neo 6 5G smartphone with a refresh rate of 120 HZ and Amoled display in the best performance smartphone market, which got a very good response, and now the company can launch iQOO Neo 7 5G in the market soon. Which is going to be a powerful smartphone. Information about this smartphone has come to the fore, about which we are going to tell you today.
iQOO Neo 7 5G Specifications
iQOO Neo 7 5G is expected to be launched soon. Its model number is V2231A. According to the information, Neo 7 5G will support 120W fast charging. It will be an upgrade to the Neo 6 5G in India, which supports 80W fast charging. The specifications of the phone have also been leaked. According to the information, the upcoming Neo 7 5G can be launched with a Dimension 9000+ SoC under the hood.
The device can be given a full HD + display with 120Hz refresh rate support. 6.78-inch AMOLED display can be offered in iQOO. The camera department will also be upgraded in which a new 50MP main camera can be given. iQOO will use the Sony IMX766V sensor, which was also used in the iQOO 8 Pro Chinese version. The Neo 7 is also rumored to come with a 13MP ultrawide camera and a 12MP portrait-telephoto camera.
There is no information about which day the phone will be launched. However, we can expect it to be launched in China next month. iQOO is likely to launch the Neo 7 5G in India and other markets later this year. There may be some difference in the hardware of the Neo 7 5G Chinese variant as compared to the global model.
Share:

Next Post
Thu Sep 29 , 2022
Kyiv. Russia is preparing to formally annex the four territories under its occupation of Ukraine. Sources say that the referendum in these areas has been conducted in favor of Russia. However, Moscow does not see any chance of relief from international pressure to attack the neighboring country. […]