Author: AgencyPublish Date: Mon, 10 Oct 2022 06:52 PM (IST)Updated Date: Mon, 10 Oct 2022 06:52 PM (IST)
Tbilisi, Reuters. On the one hand, the war between Russia and Ukraine is not taking its name to stop. On the other hand, there is a ruckus in Russia. After President Vladimir Putin's decision to deploy three lakh additional troops to the country last week, many citizens are opposing it. Hundreds of people took to the streets to protest against this decision, who have been arrested. At the same time, some Russian citizens have started moving towards the borders.
I don't want to shoot anyone – Citizen
Russian national Igor Tikhi, a 49-year-old marketing professional, crossed the border on his bicycle and fled to Georgia last week, news agency Reuters reported. He said, 'I don't want to shoot anyone. That's why I am here.'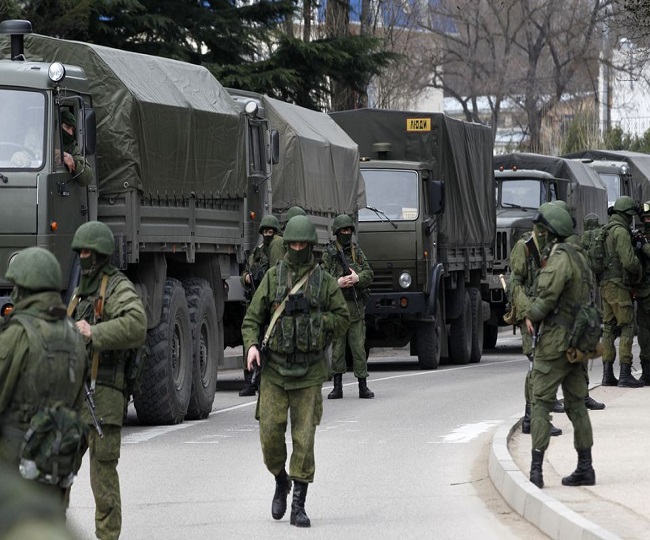 He is one of thousands of Russian men who have left their country since President Vladimir Putin announced a nationwide mobilization campaign to recruit new manpower for Moscow's war on Ukraine.
"In Russia, what is written is one thing but what they actually do is another," Russian national Igor Tikhi told Reuters in an interview with Georgian capital Tbilisi. 50-year-olds are being sent to the front. I don't want to be among them.
He said, 'I saw recruiters coming to my building with draft papers. I don't want to be around to find out if they are coming for me.'
Igor left the country after ordering mobilization
After Putin ordered mobilization, Igor, who lived in Moscow, packed his bag and his bike and left for the southern Russian city of Vladikavkaz, about 32 km (20 mi) from the border with Georgia. Crossing the border at midnight to avoid the heavy queues, he took a taxi about three hours south to Tbilisi, the capital of Georgia.
Also read- Ukraine-Russia War: President of Ukraine Zelensky agreed with the German Chancellor's talk about the G7 meeting
Also read- Missile Attacks: Moldova summons Russian envoy after missiles violated its airspace
Edited By: Ashish Singh Rajput