Author: Ramesh MishraPublish Date: Fri, 07 Oct 2022 05:59 PM (IST)Updated Date: Fri, 07 Oct 2022 06:15 PM (IST)
New Delhi, Jnn. Russia Nuclear Attack Threat NATO: The Russia-Ukraine war has now reached a new turning point. Tensions between Russia and NATO over Ukraine are deepening. NATO's stance has tightened after Russian President Vladimir Putin warned of a nuclear attack. The NATO organization says that it will not allow even an inch of land to remain with Russia. For this he had to go to whatever level. In such a situation, the question arises whether the path of this war is moving towards nuclear war. Discussions of Sarmat missiles in Russia are intensifying amid tensions between NATO and Moscow. Is Russia really preparing for a nuclear war? What is Sarmat missile? What is the capability of this intercontinental ballistic missile.
What are the features of Sarmat missile
1- Russia's Sarmat is an intercontinental ballistic missile. It is capable of destroying the target at a speed of 15,880 mph. It is one of the heaviest missiles in the world. This missile has the ability to destroy powerful countries like Britain and France in a single attack. The length of the Sarmat missile is 115 feet. This missile is capable of carrying out nuclear strikes on 15 places simultaneously. Roscosmos plans to build a total of 46 Sarmat missiles. The missile has been designed by the Russian company Makeyev Rocket Design Bureau.
2- There are 10 to 15 warheads inside the Sarmat missile, which can hit different places at high speed in the second phase. This Russian missile is under trial since 2009. Russian President Vladimir Putin says that these missiles are invincible. These include the Russian Kinjal and Avangard hypersonic missiles. It is being claimed that five or six Russian Sarmat missiles can turn the entire east coast of America into a pile of ash. Russia first tested this missile in the year 2017. At that time it was the most dangerous and lethal nuclear missile on earth.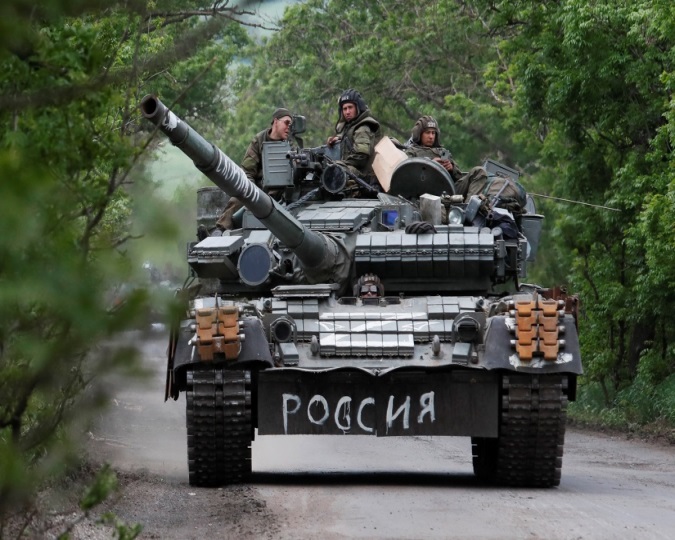 NATO NATO defies Putin
The NATO organization has also taken an aggressive stance against Russia. This has made the matter serious. Western countries are fearing that the way Russian President Putin is adopting an aggressive attitude, the heat is sure to come to the western countries. Significantly, many Western countries are involved in the NATO organization, so it is the responsibility of the organization to assure these countries of their security. That is why NATO and the US have become vocal after Ukraine's inclusion in Russia on four areas.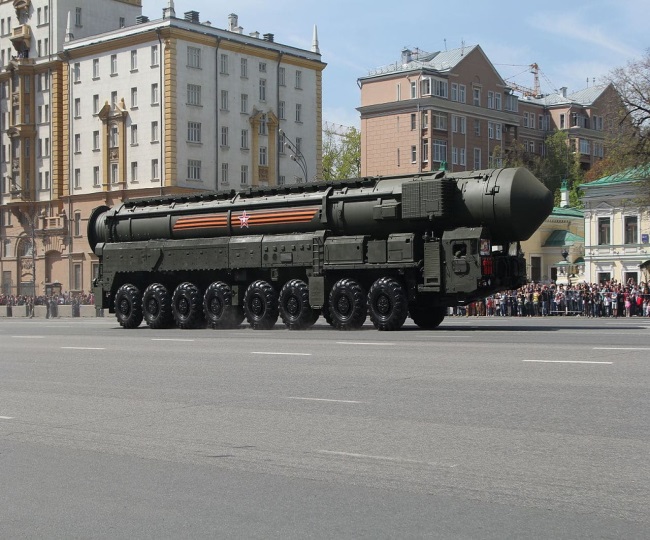 NATO went on the offensive after occupying four areas of Ukraine
In this war, Putin wants his dominance in those areas from where the NATO organization can come under his nose. Putin has indicated that he can take any step to protect Russia by including four regions of Ukraine in Russia. This is the reason that despite the opposition of friendly Turkey, they have retained their control over four areas of Ukraine. On the other hand, NATO chief Jens Stoltenberg said Putin's shameful occupation of Ukraine's territories would not prevent NATO from extending its unwavering support to Ukraine. The NATO chief said Putin's recent move has brought the world one step closer to nuclear catastrophe.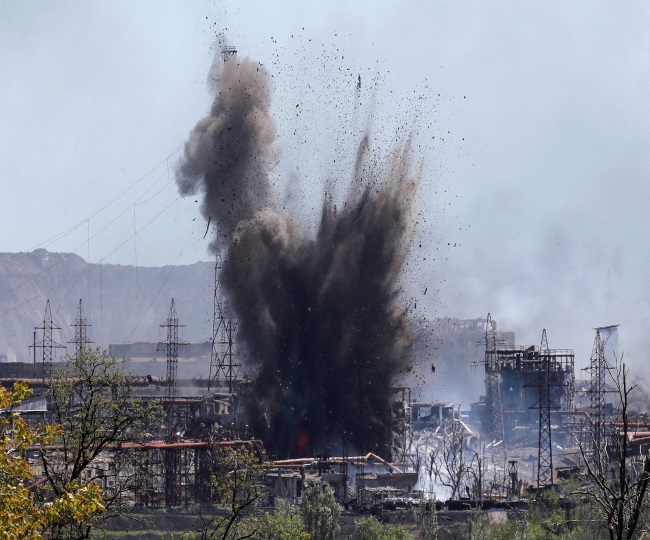 Russia has super destructive missile Sarmat Missile
During the Ukraine war, Russia has tried to make nuclear weapons more attractive to the public. Russia's state TV channel has broadcast more on it. This has fueled fears that Russian President Putin may use six of his super weapons, including the destructive Sarmat missile. Russia-Ukraine tensions are at their peak because NATO is responding to Putin's threats in their own language. A few days ago, the NATO chief said that Putin's move had brought the world one step closer to nuclear catastrophe. The NATO chief said that we are committed to our support to Ukraine. Ukraine is defending itself from Russian attack.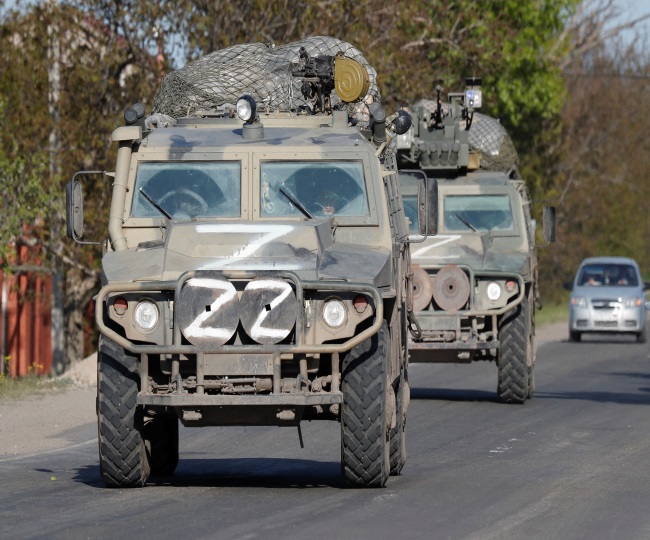 Russia-Ukraine war begins on February 24
On February 24, Russia attacked Ukraine. Russia had hoped that it would end the Ukraine war in a few days, but neither Ukraine seems to be giving up nor does Russia seem to be backing down. More than 9 million people have saved their lives from Ukraine and have taken refuge in neighboring countries. Meanwhile, the supply of many essential commodities including wheat, crude oil and gas has been completely affected. This war has changed the strategic equation of many countries.
Read also: Ukraine War: Russia Ukraine war reached a dangerous point, Poland is distributing iodine pills, what is the situation..?
Read also: Convoy of countries coming with Russia against America is increasing, now Group-7 is formed
Edited By: Ramesh Mishra