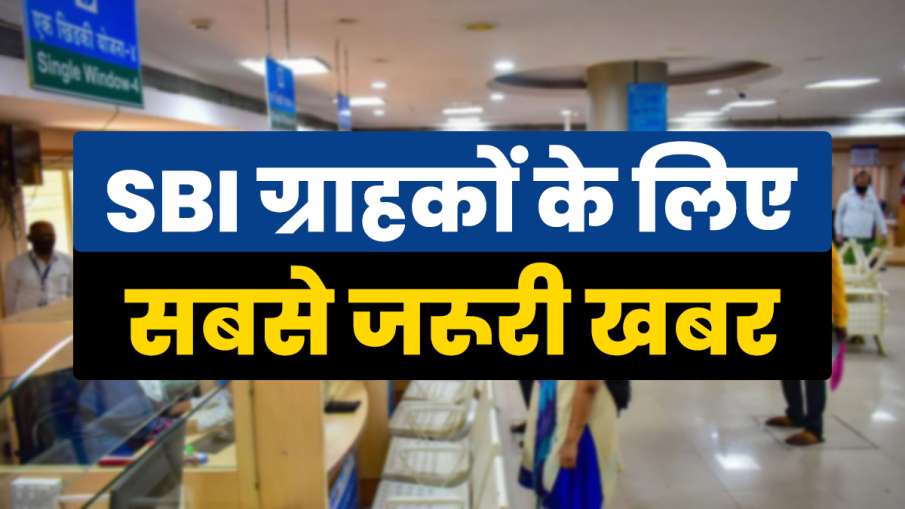 Since the Reserve Bank of India (RBI) raised the repo rate in early August, there has been a competition among banks to increase FD rates continuously. From government to private banks are giving tremendous returns on FD. Meanwhile, the country's largest bank SBI (State Bank of India) has introduced a special scheme 'Utsav Deposite' on the completion of 75 years of independence. You can take advantage of this scheme by depositing money for 75 days. Let us know about this scheme and for how long this scheme is going on.
'SBI Utsav Deposite Scheme'
This fixed deposit scheme is effective from August 15, 2022.

An interest rate of 6.1 percent is being offered in this scheme.

This offer is valid for 75 days, which is till October 30, 2022.

The tenure of this FD is 1000 days i.e. about three and a half years.

Senior citizens will get an additional benefit of 0.50 percent at 6.10 percent interest.

SBI offers interest rates ranging from 2.90 per cent to 5.65 per cent on FDs with tenures ranging from 7 days to 10 years.
SBI hikes FD rates
SBI has increased the interest rates by up to 15 bps on select FD tenors. According to the bank's website, the increased rates are effective from August 13, 2022 and are applicable on FDs of less than Rs 2 crore. These rates of the bank range from 2.90 percent to 5.65 percent. For senior citizens, the rates range from 3.40 percent to 6.45 percent.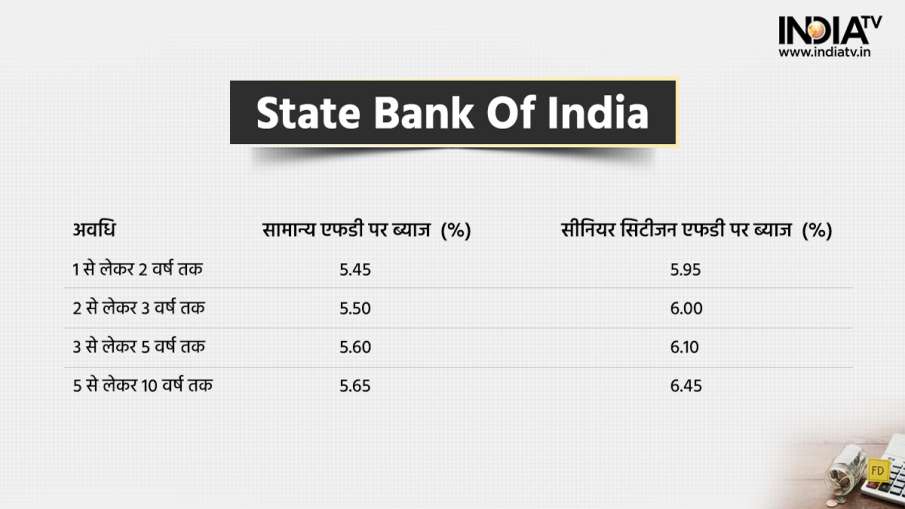 SBI
HDFC Bank
The interest on FDs of one to two years increased by 0.15% to 5.50%. Interest on FDs of three to five years increased by 0.40% to 6.10%.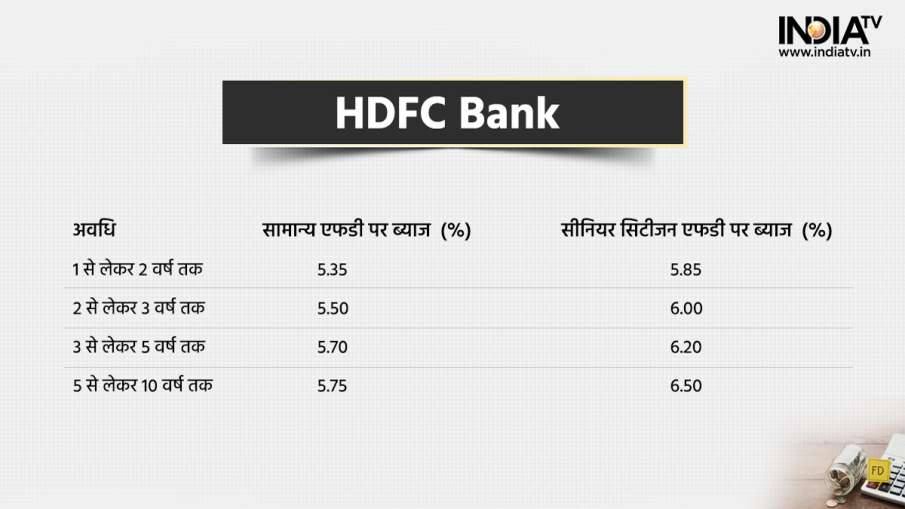 HDFC bank
PNB
Interest on one year FD increased by 0.20% to 5.50%. Interest is being offered on FDs of one to two years by 0.15% to 5.5%, on FDs of 2 to 3 years by 0.10% increased to 5.60%.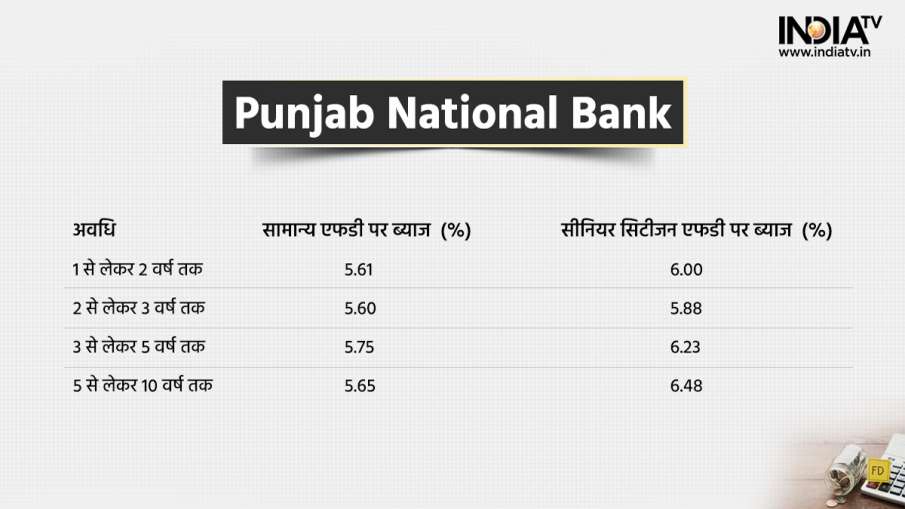 PNB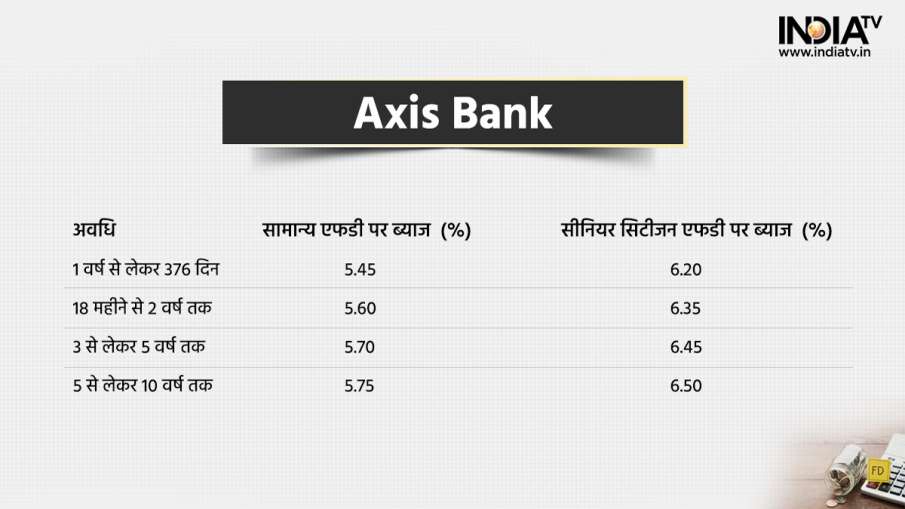 axis bank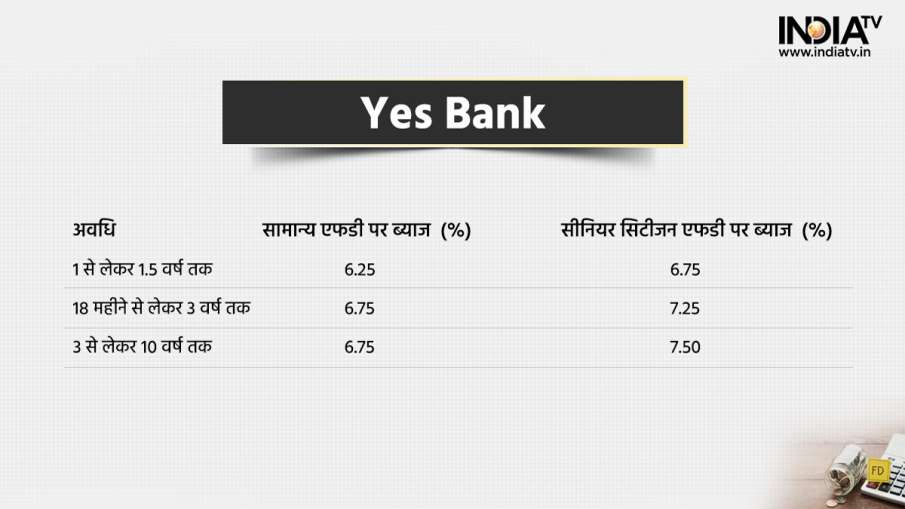 Yes Bank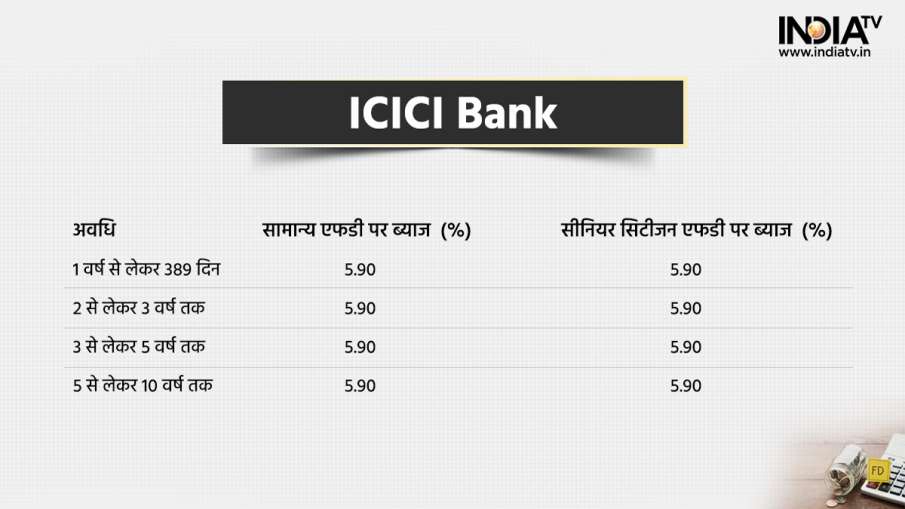 ICICI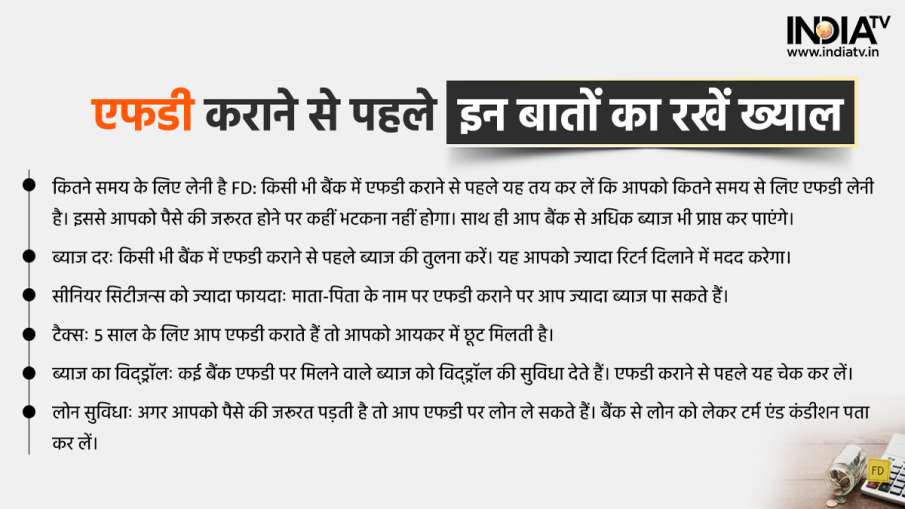 FD
Latest Business News