Author: NewsPublish Date: Sun, 09 Oct 2022 02:45 PM (IST)Updated Date: Sun, 09 Oct 2022 02:56 PM (IST)
New Delhi, Jnn. How Explosion Kerch Bridge: The crche bridge connecting Russia with Crimea has been destroyed in a major bombing. This one blast can change the course and direction of the Ukraine war. This bridge over Crimea was the dream project of Russian President Vladimir Putin. In such a situation, the question arises whether Putin can lose his cool due to this incident. Can Putin use atomic bombs in this war? Why is this bridge very important for Russia? What was its strategic use? What is the opinion of experts on all these questions.
Putin's dream project went awry
Foreign affairs expert Prof Harsh V Pant says that the violent explosion in Crimea can take the Ukraine war in the wrong direction. Russian President Vladimir Putin has become furious after this blast. The echo of this blast has reached Putin's ears. Prof Pant said that Crimea Bridge was Putin's dream project. This can be gauged from the fact that Russian President Putin himself inaugurated this bridge. He had given the green signal to this bridge by driving a truck.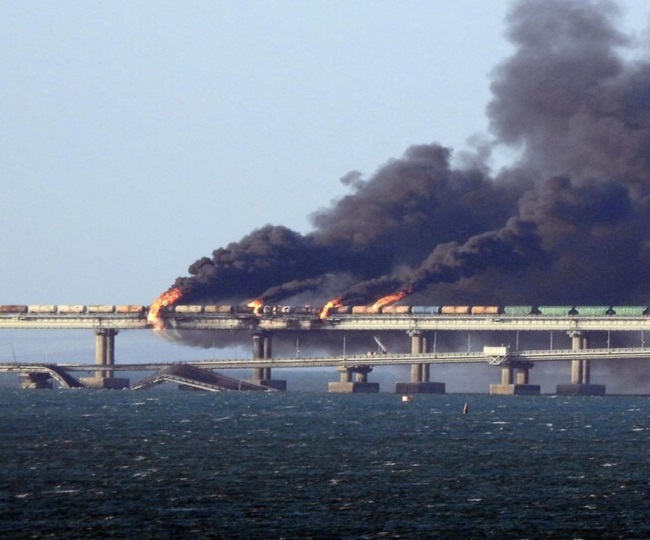 Why is Crimea so special to Putin?
Russia annexed Crimea and subjugated it. Ukraine did not make any military opposition to this occupation at that time. However, Russia later strengthened its claim by holding a plebiscite in Crimea. This bridge built in Crimea is very useful for Russia strategically and commercially. This bridge connects Russia and Crimea. It is the largest bridge for trade between Russia and Crimea. Its destruction will cut off the supply of essential commodities in Crimea. Secondly, Russia's connectivity with Crimea will also stop. The security of Crimea is very important for Russia. Due to the collapse of this bridge, the movement of military material and soldiers will also be affected.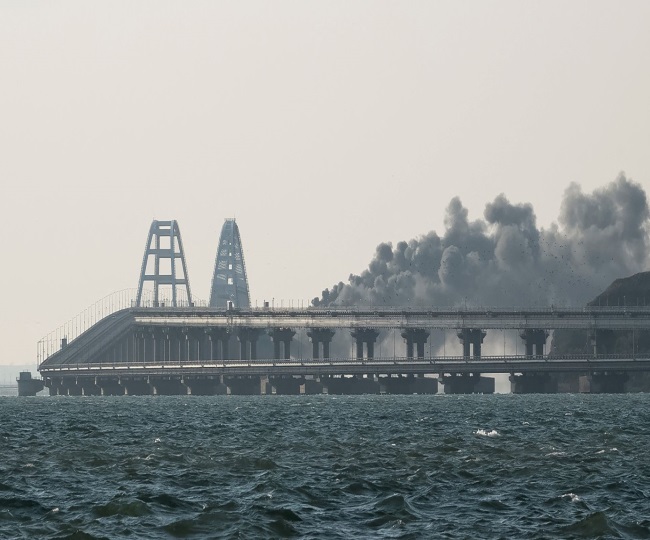 Crimea is very useful strategically
He said that Crimea is very strategically useful for Russia. Eight years ago, Russian President Putin annexed Crimea from Ukraine. This is the basis of the discord between Russia and Ukraine. The Russian Navy's combat fleet is headquartered in Sevastopol, Crimea's largest city on the Black Sea. Crimea is the most suitable place for Russian forces to attack Ukraine from the sea. Recently Russia attacked Ukraine with two supersonic missiles off the coast of the Black Sea. Two fuel depots in Ukraine were targeted in these attacks. The Russian Navy is constantly attacking Ukraine from the Black Sea.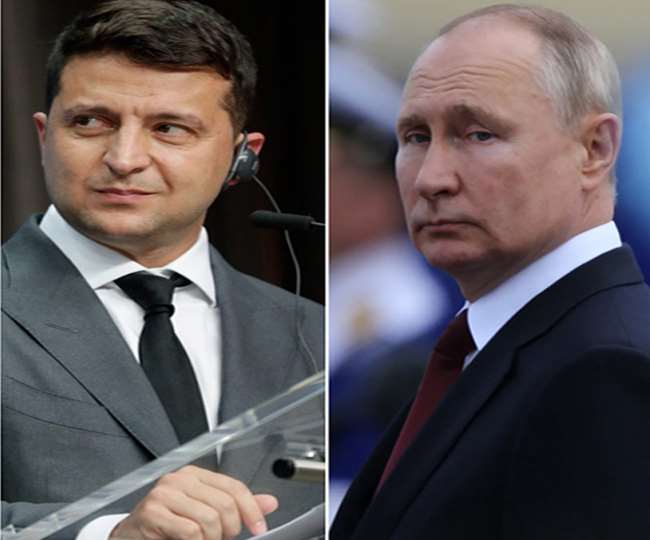 Crimea's important role in monitoring the Black Sea
Russia has been trying to cut Ukraine off from the Black Sea completely. From the Black Sea, the Russian Navy targets Ukraine's Orissa and Kherson Port and other areas. Russian Navy warships can be seen in Sevastopol, Crimea. Russian fighter planes and their thumping thunder are clearly heard in the sky as far as the shores of the Black Sea. In the year 2018, President Putin built a 12-km-long bridge across the Krach Strait to connect Crimea with Mainland Russia. Actually, after the annexation of Crimea, Putin himself entered Crimea by driving a truck to show his bullying to the whole world.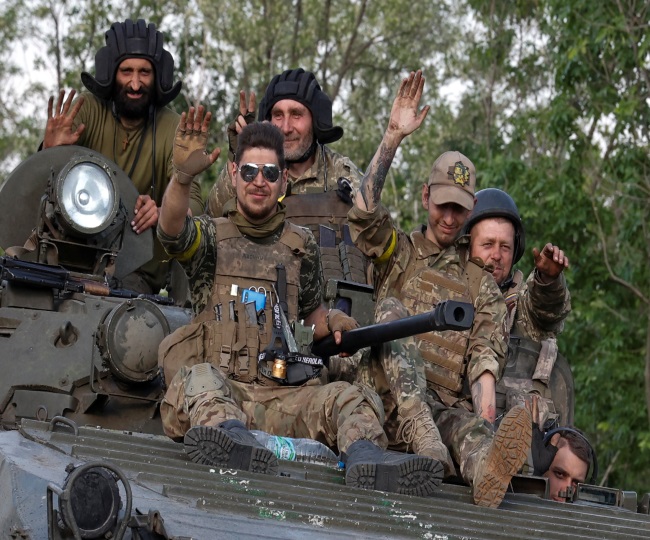 Putin's strategy may change against Ukraine war
The Russian President has become furious after the Crimean explosion and the reaction of Ukraine. Prof Pant said that Putin can change his strategy in Ukraine war. He said that the change of military commander in Russia should be seen as this link. Prof Pant said that Putin can use small nuclear bombs against Ukraine to end this war. Putin is looking for an excuse for a nuclear attack. In such a situation, this explosion can give a new direction to the war. It would be dangerous for the world. If this happens, then no one can stop the world from a new world war.
Read also: Ukraine War: Is Russia ready for nuclear attack, why did Biden warn – Expert View
Read also: Putin-Zelensky will be face to face for the first time in the midst of war, will there be initiative to stop war in G-20, Expert View
Edited By: Ramesh Mishra