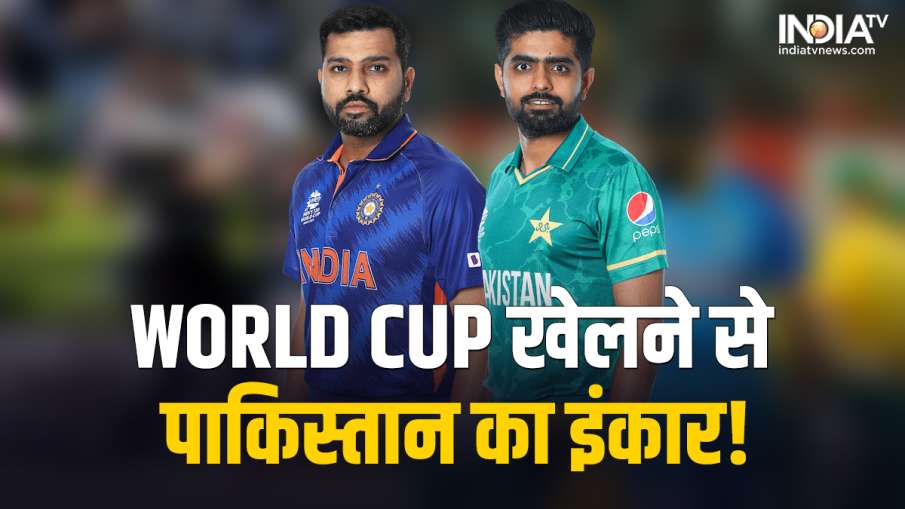 Highlights
Asia Cup to be played in Pakistan next year
India will not tour Pakistan for Asia Cup
India has not played a single match in Pakistan since 2008
World Cup: On Tuesday, the Cricket Board of India (BCCI) took several big decisions. Out of which the next year Pakistan also included India's absence in the Asia Cup. BCCI secretary Jay Shah said that India will not participate in next year's Asia Cup in Pakistan. After his decision, there was a ruckus in the cricket world. Now the news of another big decision being taken by PCB sources has come to the fore.
what is the whole matter
Pakistan on Tuesday threatened to pull out of next year's ODI World Cup in India, reacting strongly to BCCI secretary Jay Shah's statement that the Asia Cup will be played at a neutral venue. According to the decision of the Executive Board of the Asian Cricket Council (SCC), Pakistan is to host the Asia Cup next year. Incidentally, Shah is the President of the Asian Cricket Council. Shah told reporters after the BCCI's annual general meeting in Mumbai on Tuesday that India will play the Asia Cup at a neutral venue.
Sources close to Pakistan Cricket Board (PCB) chairman Rameez Raja indicated that he is contemplating pulling out of the ODI World Cup in India following Shah's statement. PCB sources told PTI on condition of anonymity, "The PCB is now ready to take a tough decision as it also knows that the ICC and ACC will suffer if Pakistan does not play India in these major events." '
India has played Pakistan in global or continental competitions but did not tour Pakistan after the 2008 Asia Cup. The Pakistan team last visited India in 2012 for a limited overs bilateral series. When contacted, the PCB declined to officially comment on Shah's statement.
A PCB spokesperson said, "We have nothing to say yet but we will look into the circumstances and take up the matter at an appropriate forum such as the ICC Board meeting to be held in Melbourne next month." And other senior officials are quite upset with Shah's statement and have decided to take some tough decisions. PCB sources said Rameez Raja will send a strong letter to the ACC on the issue and will demand an emergency meeting of the ACC in Melbourne next month to discuss Shah's statement. "One option that is being considered is to leave the ACC because when the ACC president makes such a statement, there is no point for Pakistan to continue in that body," the sources said.
(Inputs By PTI)
Also read:
Asia Cup 2023: Team India will not tour Pakistan, Jay Shah's big announcement after BCCI AGM
T20 World Cup 2022: Is Kangaroo team in advantage at home? This Australian legend said a big thing
Scotland to challenge Ireland to make it to Super 12, know when, where and how to watch Live Streaming
Latest Cricket News