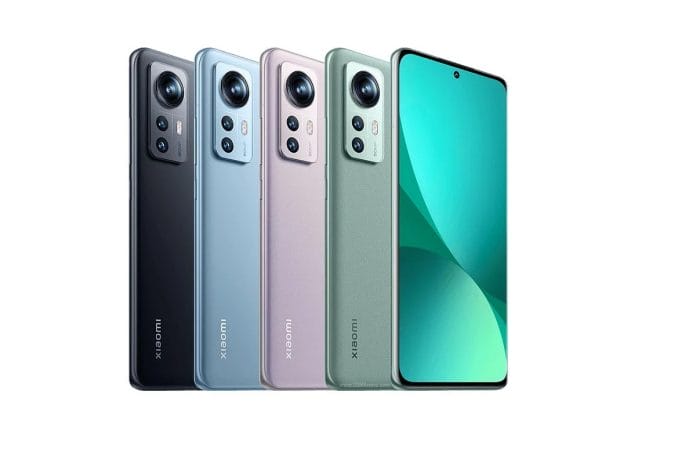 Technology, Desk Report. Xiaomi may offer a new smartphone very soon. Many smartphones have been launched in Xiaomi's flagship this year and now it is the turn of Xiaomi12 and Xiaomi12 Pro. According to media reports, it will be one of the cheapest 5G smartphones. With the introduction of 5G service in India, the demand for 5G smartphones is also increasing. Many smartphone companies are involved in the 5G race, which can offer cheap and good smartphones.
Also read – Some such mysterious places of India, knowing that your soul will tremble
Xiaomi12 and Xiaomi12 Pro, this smartphone will be launched on October 13 and both the phones will start selling in the European market. At the same time, their sale can start in India on the occasion of Diwali. Although, the company has not yet shared any information related to the smartphone, but its specification has been revealed. Actually, the price of the Xiaomi 12 smartphone will start from Rs 48,800 while the starting price of Xiaomi 12 Pro will be Rs 60,500. Let us tell you that both the smart phones can be fully charged with the charger in 19 minutes.
Also read – Indore: In public, miscreants kidnapped Dhaba operator, demanded ransom of 25 lakhs
Different storage and color variants of both will be available in Blue, Silver and Black color variants. The price of which will also be determined separately. It is being said that Xiaomi 12 and Xiaomi 12 Pro will be launched in the market with LCD display instead of AMOLED. It can also become a good option for gaming. Not only this, many new upgrades can also be seen in the design and camera. Both these smart phones have an in-screen fingerprint sensor and AI Face Unlock system. In this, 5000 mAh long-lasting battery will be given, which will support 120 watt hyper charger. It has been claimed by the company that 13 and a half hours of screen on time will be available in a single charge.
Also read – HPPSC Admit Card: HPPSC released the admit card of recruitment examination for various posts including manager, download like this
A 200 megapixel camera will be given in Xiaomi 12 Pro. Its starting price will be Rs 60,500. It will come with 8GB+128GB and 8GB+256GB and 12GB+256GB RAM storage variants. In addition, this smartphone will get a 6.67 inch AMOLED dot display with 200 megapixel wide angle, 8 megapixel ultra wide angle and 2 megapixel metro rear camera.
Also read – Arvind Kejriwal tweeted for LG – not even my wife scolds so much, read full news
The main camera of 108 megapixels will be given in Xiaomi 12. Its starting price will be Rs 48,800. Its rear camera will also be of 8 megapixels and 2 megapixels. It is available in 8GB RAM + 128GB storage and 8GB RAM + 256GB storage variants. The selfie camera will be the same as the 12t Pro.
Also read – 11-year-old girl raped in school toilet, Women's Commission issued notice