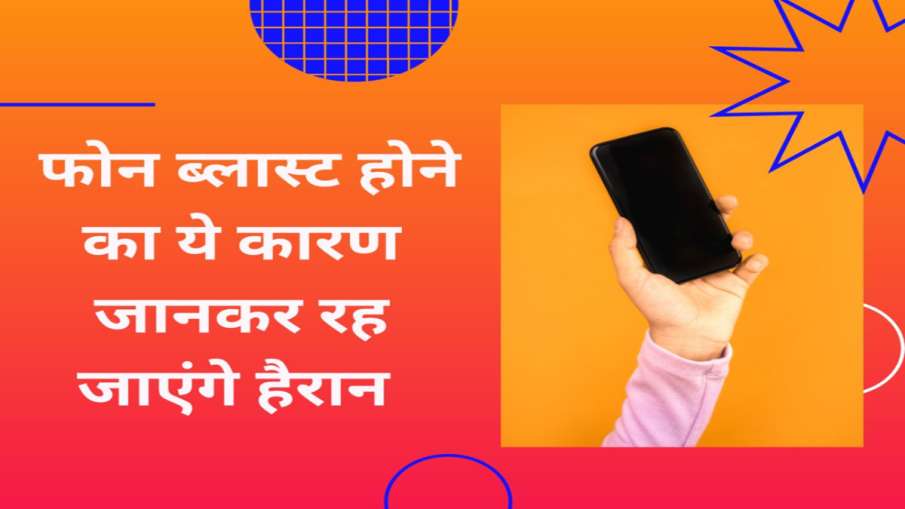 Highlights
If you keep your mobile phone in these bags then it can be dangerous
Heavy games generate heat in the phone, which increases the chances of blasting the phone.
Many people use mobile phones by putting them in charge, this should not be done
We keep hearing the news of mobile phone blasts. There are many reasons for mobile phone blast. Keeping the mobile phone in charge for a long time, using the phone while charging, all these reasons can cause mobile phone blast. Today we will tell you the reason due to which mobile phone blast occurs. Along with this, they will also tell, how you can save the phone from blasting. Let's know.
play heavy games in mobile phone
People love to play games. Now people play games not only for fun but also to earn money. That's why people download heavy games in their mobile phones. The processor of the phone works very fast while playing the game. This creates heat in the phone, which increases the chances of the mobile phone blasting.
If you also do this, then immediately delete these games from the mobile phone. If you want to play games, then use a laptop for this. There are many laptops available in the market which are made for gaming. With this, you will be able to play the game easily without worrying about the processor.
carrying a mobile phone in a bag for an extended period of time
Many people use leather bags. If you keep your mobile phone in these bags then it can be dangerous. In the summer time, leather bags heat up quickly, due to which the phone may explode when kept in the bag.
If you want to keep the mobile phone in the bag, then you can use other bags for this. Now anti theft bag is available on online shopping apps. You can use those bags to keep your phone safe.
using mobile phone while charging
Many people use mobile phones by putting them in charge. This should not be done because using the mobile phone during charging increases a lot of pressure. Due to this pressure, the process of the phone works faster, which generates heat. The phone may explode due to heating.
If you are bored while the mobile phone is being charged, then you can do some work in which you are interested like painting, dancing, singing or cooking. With this, your attention will not go to the mobile phone.
mobile phone not updating
When people do not update their phone then it starts working slow. Due to this the processor of the phone does not work properly and starts heating up. Due to this there is a danger of exploding the phone.
Whenever you feel that the phone is running slower than before, then update it.
Latest Business News